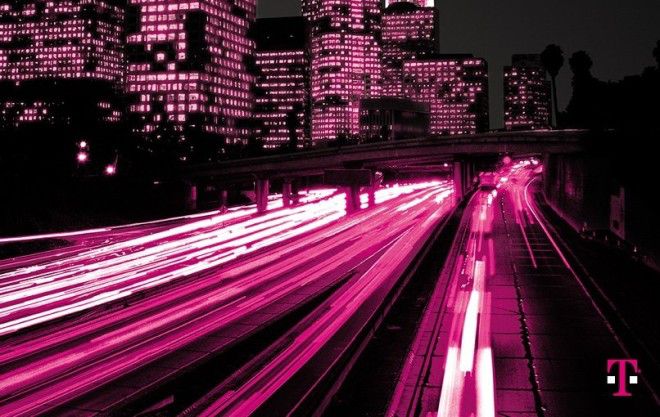 In a blog post today, T-Mobile's Chief Technology Office, Neville Ray announced that the company has now closed the deal to acquire Verizon's unused A-block, 700MHz spectrum. This news comes just a few days after the FCC gave the purchase the go ahead, and signals the beginning of a major plan to improve and expand T-Mobile's existing LTE coverage.
A-block spectrum at these low frequencies will allow Magenta to deliver a network that's not only fast, but much more reliable than the current, higher frequencies. This spectrum in particular will allow T-Mo to improve coverage for just under 160 million U.S. consumers. In fact, T-Mobile plans to use it in 9 of the top 10, and 21 of the top 30 metro areas in the States. Cities include Dallas, New York, LA, Houston, Philadelphia, Atlanta, Miami, Washington D.C. and Detroit.
We'd heard previously that T-Mobile was planning to roll out this 700MHz network towards the beginning of 2015. But, that was based on the presumption that the deal would be closed in June/July. With the acquisition being a couple of months ahead of schedule, this stronger network could go live much sooner. Something Ray hints at in his post:
Deploying 4G LTE in 700 MHz will be fantastic news for T-Mobile customers. And we already have plans in motion to roll out service quickly. We anticipate customers will begin reaping the benefits as early as the end of this year. Which is wicked fast. But that's the Un-carrier for you.
On its own, this news is fantastic. But coupled with the rest of T-Mobile's network news over the past few months, it's even better. Just the other day we heard confirmation that Magenta would be using 4×2 MiMo technology to ensure that data connections are not only fast, but consistent, even at fringe areas. Also, since the final quarter of last year, T-Mo's 20+20 and 15+15 MHz networks have been going live in a number of cities, boosting speeds up to a potential 147Mbps.
I remember at the beginning of the year stating that 2014 must be about coverage for T-Mobile. Building a faster, stronger and wider reaching network. And with the plans to upgrade old 2G/EDGE networks to LTE, the addition of the A-block spectrum, 4×2 MiMo, 15+15 and 20+20 LTE networks, I'd say T-Mo is more than delivering on that front.
Source: T-Mobile