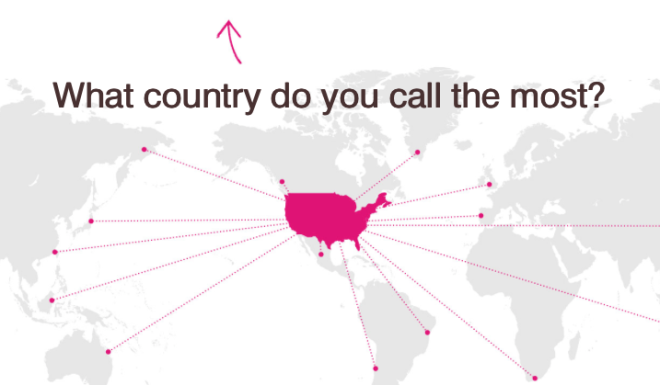 Earlier this month, we got wind of a couple of changes T-Mobile was set to make to a couple of its plans. Both were set for a February 23rd launch, both are now live. Of the two, the changes to JUMP! were the ones to cause the biggest reaction. Instead of having to wait 6 months to "Jump" to a new phone, you can now upgrade whenever you like, but only if you've paid 50% of your phone's full retail cost.
We had plenty of fun in the comments when that was announced shortly afterwards. In essence, for those looking to upgrade between 6-12 months after signing up, it's a worse deal. For everyone else it's better, or the same as the old plan.
Another change was the new Stateside International Talk and Text which – for $15 per month – gives unlimited calls, mobile to mobile – to 32 countries abroad plus 1,000 minutes to Mexico. This is calls and texts from the US to those international locations. In case you're curious which 32 countries those are, here's a handy chart: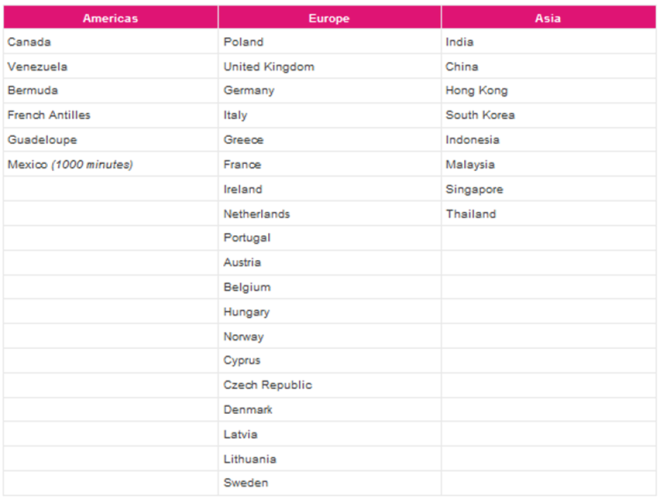 Now that it's all official, and we've had a few days to rest with the changes. What do you make of them? Are the changes to JUMP! more about protecting T-Mobile's bottom line, or giving more freedom to the customer? Will you be coughing up an extra $15 to call your friends/family abroad? Are you keeping your old JUMP! terms or switching to the new ones when your upgrade's due?
Check all the details on the new International Talk and Text plan here.