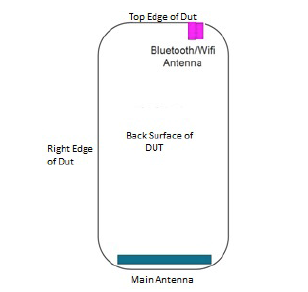 When the Moto G was announced a couple of days back, it wasn't clear exactly which bands the device would support, or which carriers would be able to make use of it in the States. I gleaned information from GSMArena which suggested it only had GSM bands 850/900/1900/2100. And, since it has no LTE, that would mean that only areas covered by the refarmed 1900MHz network would be able to get 3G (or faster) speeds on the Moto G with T-Mobile.
But, there is hope that this is not the case. In the FCC's filings are two devices with almost identical ID numbers. One is a filing submitted by Motorola for a device supporting bandwidths mentioned above. For this filing there are three very similar model numbers. However, there is a second approved filing. This one, curiously, supports WCDMA bandwidths 850/1700/1900, as well as the aforementioned GSM bands.
All five model numbers that show across two filings begin XT103 then 2,3,4,5 or 6. Although there's no mention of the Moto G brand name anywhere, we do know that the UK version of the Moto G's model number is XT1032. The logical conclusion then is that all five numbers are the same device.
What this would say is that Motorola has tested (or sent for testing) a T-Mobile compatible Moto G, for which the model number will be either XT1034 or XT1036 (if it is launched on Tmo.) As with any FFC filing discovery, it's no guarantee that Motorola will definitely release one for T-Mobile US. But, it's certainly promising.