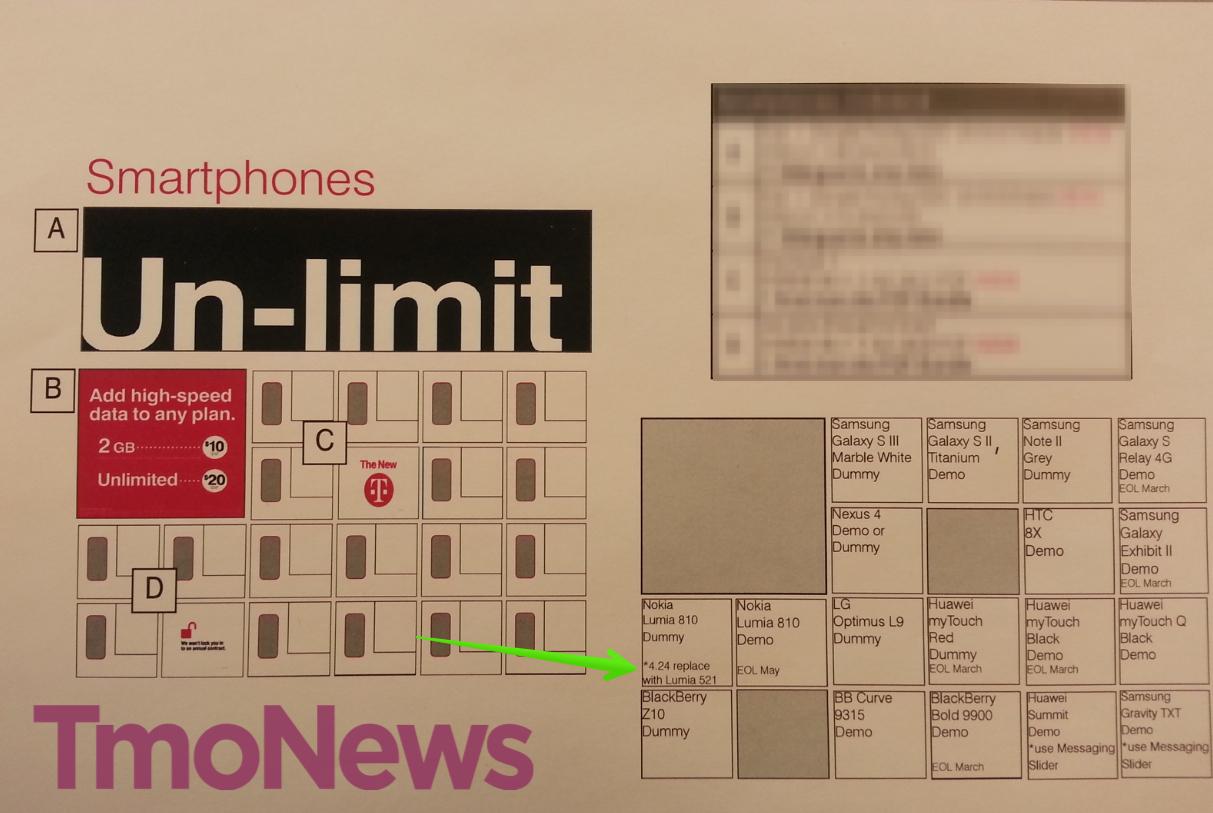 The mystery of the disappearing Lumia 810 has apparently been solved thanks to this new planogram image. First things first, the Lumia 521, first announced by T-Mobile all the way back in February at Mobile World Congress is set for an April 24th launch.
The Lumia 521 brings a 4" 800 x 480 display to the table, 512RAM, 8GB storage with a microSD slot, 5 megapixel camera with 720p video recording, 9.9mm thick and HSPA+ 21Mbps connectivity. Early hands-on back in February showed the Lumia 521 as "solidly" built, if a little cheaper feeling than higher-end Lumia handsets, but still comfortable to hold. If you're looking for a budget/entry smartphone that doesn't sport Android or iOS, the Lumia 521 is likely to catch your eyes and those of your wallet.
As for this mornings story about the sudden disappearance of both the Lumia 810 and Windows Phone 8X from T-Mobile's website, we've solved 50% of the mystery. According to the same planogram that outs the 521 release date, the 810 is set for EOL (end of life) in "May." That could be the reason T-Mobile has removed the item from its website prematurely, its either out of inventory or not interested in ordering any more. It's speculation as to why it was removed now as opposed to sometime in May, but it's clear the Lumia 810 has run its course.
A source tells me the Windows Phone 8X is still showing signs of life and doesn't have any end-of-life date attached to it. So maybe some hope is left for HTC's flagship Windows Phone 8 smartphone on T-Mobile after all.