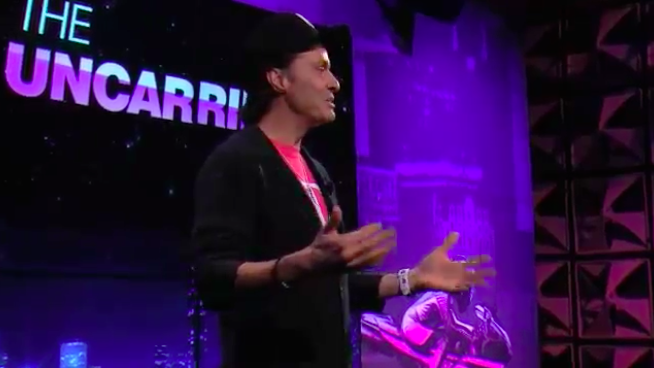 As we wait for official T-Mobile word that Las Vegas is live as their first LTE market, there are plenty of lingering questions regarding any LTE announcement. Perhaps the most important of these questions are — will T-Mobile charge more for data on LTE and will they continue their unlimited plan? According to this interview with The Seattle Times, the answer to those questions is a little fuzzy, but there's nothing here that has us believing we'll see any major changes. During the interview with the paper, T-Mobile CEO John Legere and Chief Marketing Officer Mike Sievert were asked specifically:
Q: Will you have different pricing for unlimited on LTE?

Legere: No, all you can eat.

Sievert: What the actual price point is, I can't give you a forward-looking statement. I'll tell you if you look in the rear-view mirror; it's not been about trying to increase prices.

Q: When will T-Mobile start selling phones with LTE capability: 

Legere: Stay tuned. Real nationwide LTE coverage for us starts to be summer, mid-fall. By then there will be a significant change in the device portfolio of every carrier. I think you'll start to see a different amount of LTE devices in the portfolio. This will be the year you start to see that in the portfolio.

Q: Will T-Mobile's elimination of hardware subsidies prevent them from going after manufacturers' flagship devices? 

Legere: I think the opposite. An anytime upgrade flexibility process will allow a customer now to choose, if they want to, to change devices every five months and not be dictated by rate plans. In my interactions so far with the OEMs, they find this exciting.

Q: I wonder how you'll fare against other carriers offering phones at lower initial prices, since buyers may not think about the hardware costs being spread across their contracts.

Legere: Across all carriers, the post cognitive dissonance — or the get home and be annoyed factor of 'hey I didn't get a $199 phone, I got a $399 phone and a rebate coupon and I just got my first month's bill and it's $750 and I'm really pissed.' Then it's a two-month fight and a continued set of fees and a dreaded two-year period to get out.
There's a few more questions on the iPhone and T-Mobile's image in five years, most of which we've already heard from the company's CEO earlier in the week. However, his responses in this new interview await you at the source link.