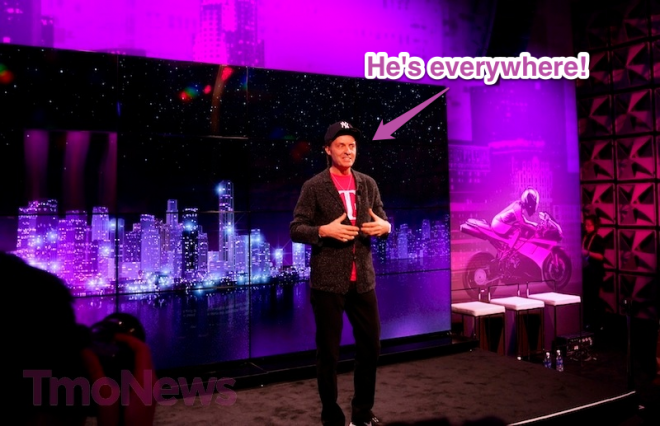 T-Mobile's newly minted CEO John Legere  continues making the media rounds in Las Vegas as the 2013 Consumer Electronics Show winds down. During an interview yesterday, Legere expressed his belief that T-Mobile will end subscriber losses by next year.
In fact, Legere says that subscriber numbers "should be positive" in 2014 with "incremental" growth by the fourth quarter of this year. "It won't be linear, but it should be sustainable," said Legere.
"This would be a big turnaround for them," said Jan Dawson, an analyst at London-based Ovum Ltd. "T-Mobile has really struggled to grow consistently in postpaid the last several years, so that would be major progress."
Guy Peddy, an analyst at Macquire Bank Ltd. in London believes T-Mobile will see 1.6 million subscribers lost in 2013 and another 400,000 in 2014.
T-Mobile's move back into growth rests partially on how well it can convince the world that Value Plans are the best opportunity for them to save money. However, convincing customers that Value Plans are the right move is just part of the equation as another missing link is added with the addition of the iPhone.
"The iPhone and the value plan is a big part of this," Legere said. "We need churn to come down, and without an iconic device, that would be hard to do."
Will it be enough? Maybe, but something tells me Legere is just getting started.