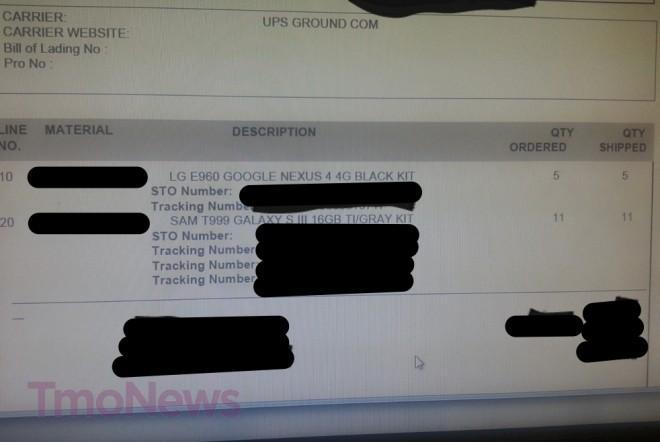 With rumors that T-Mobile stores were set to receive inventory of the Nexus 4 any day now, we've been waiting for official confirmation that units were in fact on their way. As the above image shows, we've now got that confirmation as a shipping order indicates a small volume of units are being distributed to stores. It's unfortunate the quantity is low, but that's not terribly surprising given still high demand.
How quickly more inventory will follow-up this first shipping order is unknown, so make sure you call ahead to your local store in the coming days to see if they've received their own inventory.
On a side note, it seems that some customers who placed orders on the Nexus 4 within the last few weeks, or as far back as the middle of December are finally receiving shipping notifications. Are you still waiting for your order?