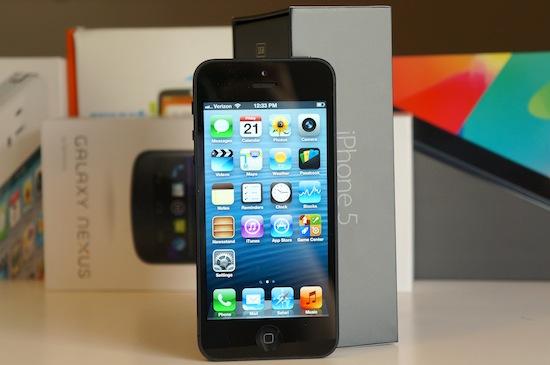 As T-Mobile prepares for its big push into the unlocked iPhone world, news hits that Verizon Wireless is currently selling the iPhone 5 unlocked, and it works on T-Mobile's 1900 band with HSPA+ connectivity. That's great news, if you're in area that's being refarmed, or retrofitted to support T-Mobile's HSPA+ network on their 1900MHz PCS frequency.
The boys from iDownloadBlog take credit for the Verizon discovery, as they cut their AT&T Micro SIM and placed it in their Verizon iPhone 5 and voila, grabbed a signal. Furthermore, they confirmed that a T-Mobile SIM works as well.
I can confirm that the Verizon iPhone 5 is indeed GSM unlocked. Even though I bought an iPhone 5 from Verizon under contract, I was able to cut down my AT&T Micro SIM, and use it in my Verizon iPhone 5 to pick up an AT&T signal. By doing so, I was able to hop onto AT&T's HPSA+ network, or "4G" as they so ridiculously name it.
Realistically, we can't recommend cutting down your own MicroSIM as you're better off finding a MicroSIM to NanoSIM converter as they begin to appear for sale online, or wait until T-Mobile carries them in store.
Verizon has confirmed that their iPhone 5 devices are being sold unlocked, but we urge caution before proceeding down any route of getting your hands on a Verizon iPhone 5 as the unlock status is just a software's update away from being nullified. At least, that's how this very same situation played out once before as Sprint shipped the iPhone 4S unlocked, only to locking it later.
Still, it's an alternative if you're looking to go the iPhone route on T-Mobile in your area when the refarming is up and running, this is something to consider.