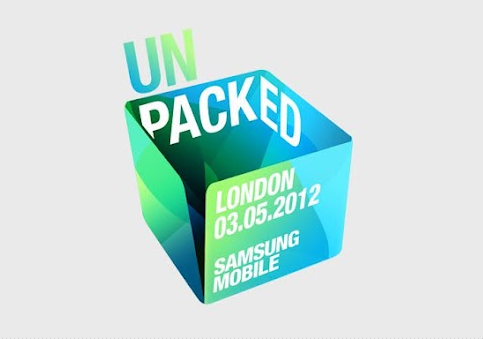 Note: This is a dual-post I threw up on DroidDog.com as well. I've tailored this post for the T-Mobile fan in all of us. You'll see me throwing myself more and more into the Android community, you'll find out why tonight! That's a tease for a story going up later. Hint, hint. 
If you've watched the news for the past few months, with a specific eye on the past few weeks you've seen the deluge of Galaxy S III/3 rumors, leaks, photoshops and more rumors. With just two days to go until Samsung unveils its next flagship smartphone in London, we're both wondering what to expect and what you want? There has been no shortage of unconfirmed reports and trying to decide which leak is legitimate at this point would likely drive us insane.
So, let's get to the meat of this whole story and talk about the specs. Specs, specs and more specs, that's what we really want to know. We know Samsung has already confirmed their quad-core Exynos 4 chip, with four CPU cores coming in at 1.4GHz supported by a Mail 400MP graphic chip. There is one problem however, that's not going to be the chip we see in the US as Samsung says any US based versions of the GSIII will launch with a dual-core Qualcomm Snapdragon S4 processor. Aside from possible chip debacle, we expect to see at least 1GB of RAM, at least 16GB of internal storage and possibly a microSD card slot for expandable storage. Though I wouldn't bet too much money on the latter.
We know that Samsung is planning on pushing LTE connectivity, but there is almost no reason to suspect HSPA+ won't be available. If for no other reason than AT&T will also need HSPA+ connectivity for fallback as their LTE network is still pretty limited. Given that Samsung seems to like pentaband chips with the Galaxy Nexus, no reason not to suspect the same for the Galaxy S III/3. Samsung worked with T-Mobile to push out the Galaxy S II with HSPA+ 42Mbps, no reason to think that won't happen again.
As for screen size, we're in the midst of a toss up between 4.6 – 4.8 inches. I think somewhere inside that range is where the entire tech world believes the Galaxy S III will end up. Along with screen size, we believe we'll see a 1280 x 720 resolution with Super AMOLED. Super AMOLED Plus is a possibility, but as of toda, none of the current rumors have indicated the Plus screen is coming.
There are again two separate camps for the rear camera, one group supporting the 8 megapixel theory and the other supporting a 12 megapixel theory. So far, few details surrounding the camera have leaked so we're not quite ready to say which way we're leaning, but the real world difference between the two should be negligible. Our focus is on sensory quality, pixel size, flash and other factors that truly enhance picture more than just megapixel count.
Ice Cream Sandwich is a lock which means so is the newest edition of TouchWiz running on top. I don't think there is anyone who thinks otherwise.
So how about design? The physical design of the device remains a complete mystery and that's fueled by the no less than a dozen purported images we've seen of the Galaxy S III floating around. Images have come in for months and for the most part they are all different. Now, let's make sure we emphasize that Samsung is said to have taken a lesson out of Apple's book and covered the Galaxy S III with a shell to disguise the look for real testers in the real-world.
We've got two separate possibilities for the design, buttons and buttonless. In the past few days, the button design has gained traction with a set of leaks showing off a design that looks very familiar to the Galaxy Nexus. Along with that was a leaked page from a reported service manual for the Galaxy S III which matched one of the leaked designs showing hardware buttons.
It's possible Samsung has two groups of units in the wild, one that is the final production model and one that is making us post these crazy stories. So what's our take on this? We're leaning toward buttons, that just seems to be the general consensus across the internet— the likely design features buttons. Why Samsung is moving in this direction when earlier models of in the Galaxy S series featured buttonless designs is a really good question. A question I'm sure we'll get answer to if a button design is in fact the real deal come May 3rd.
So what about availability? Samsung has said they want a global launch and at least two European carriers have already confirmed they will be carrying the device. I'd expect the device to be on shelves internationally within a few weeks of launch, possibly sooner than that.
US availability may be a different matter, mostly because the only information we have on US launches is that the Galaxy device will run a different processor. It seems likely that the US will get it later than our European counterparts, even as Samsung says they prefer to work on global rollouts. Logistically, that may be trouble so Samsung may choose a staggered rollout with North America seeing the device last. Will we see the same kind of delay we saw with the Galaxy S II, which saw almost five months between announcement and launch? We certainly hope not.
So that's it, that's what we know now and with May 3rd just 48 hours away we hope we aren't thrown for any loops between now and then. As I write this, I see another purported Galaxy S III device has appeared in the wild…oh the rumor mill is fun. We'll have a man on the ground in London so keep it locked for all the Galaxy S III news.