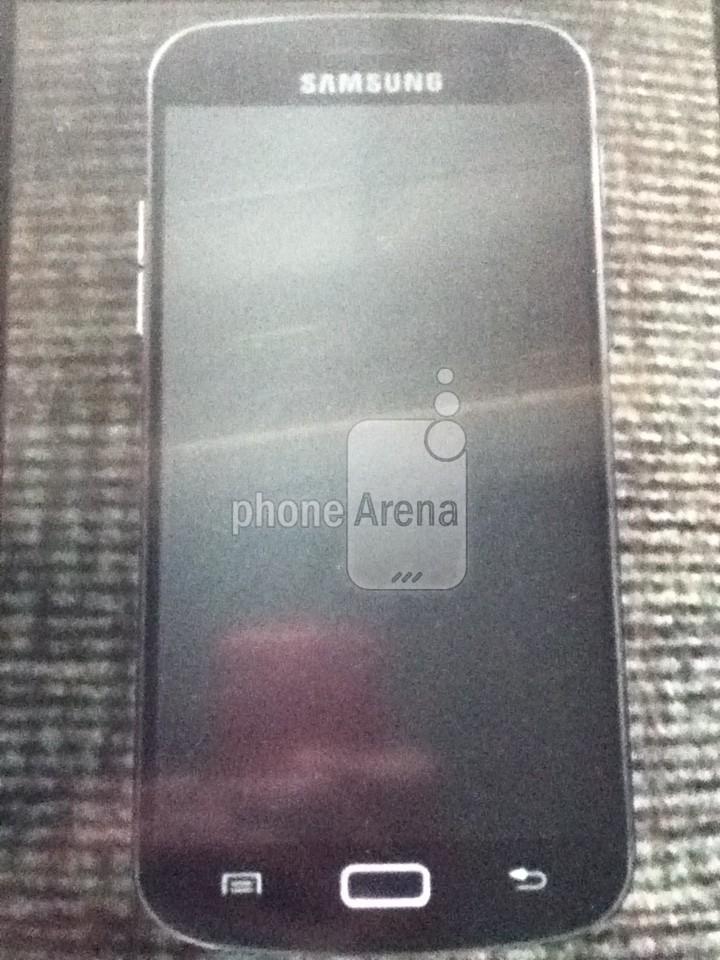 Update: Update: After seeing a number of sites receive this and post it as "exclusive," we're calling fakery on this image. This is not the Galaxy S3, Darth Vader is still your father.  Also, TmoNews reader @Bowldylocks noted the left hand reflecting off the screen is also reflecting off the carpet. Fake!
Well, this appears to be very real as today's first Samsung Galaxy S III leak looks to be one of the most realistic we've seen yet. Why you ask? Well, compare the Mr. Blurrycam image to yesterday's leaked render allegedly taken from the Galaxy S III/S3 service manual. They are an exact match. How about the curves on this "in the wild" device matching up to the form hidden under the sheet on Samsung's Denmark Facebook page? Yup, looks pretty exact there as well.
We knew that Samsung was choosing between two different product models, one with hardware buttons and one without — evidently the one with hardware buttons won. We spot a physical home key, two capacitive buttons and a lot of matching features that look exactly like yesterday's leaked render. The bezel also indicates a large display as Samsung is really pushing the screen right against the edges of the phone.
So is this the real thing? Once again, we just don't know. What we do know is that Samsung Vice President Robert Yi all but confirmed the name of the upcoming device on yesterday's financial results conference call. "We are anticipating strong demand of Galaxy S III/S3." So, at the very least we can put the name to rest — well, we still don't know if it will be the Galaxy S III or Galaxy S3, but that's just spelling at this point.
So, thoughts on this leaked image? Get your comments in fast before the next leaked image appears. Just kidding, maybe.