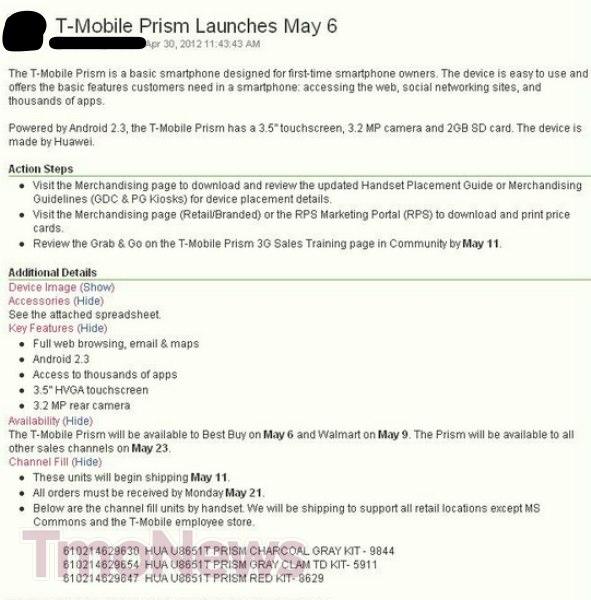 Look out world, the T-Mobile Huawei Prism is coming to T-Mobile on May 6th and it's rocking a HVGA screen. The Galaxy S III this isn't, but not every phone can be the next best thing to hit the Android market. If you're looking for what is bound to be an inexpensive entry-level Android device, the T-Mobile Prism is calling your name. Powered by Android 2.3, the Prism has a 3.5″ touchscreen, 3.2 megapixel camera and 2GB SD card.
Arriving with Android 2.3, the Prism launches May 6th on America's Largest 4G Network and we've included a little sales chart below to help differentiate the Prism from the — competition. I wouldn't place your money on this one reaching Ice Cream Sandwich.
The Prism will be great for the add-a-line member of your family who just needs an introductory smartphone. For that purpose, it's perfect.