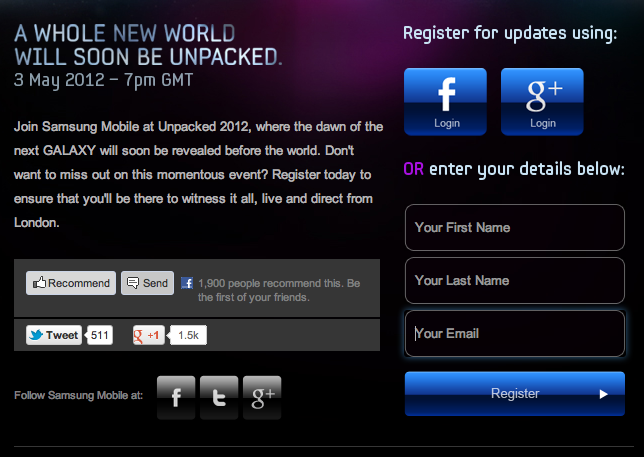 It was just last night that Samsung confirmed that the Galaxy S III will be us the company's in-house quad-core Exynos processor. Today, things look a little different as an un-named Samsung executive told the Korea Times that US bound Galaxy S III smartphones will rely on Qualcomm's dual-core Snapdragon S4 processor. The unnamed Samsung official states that the company will release different variants of the Galaxy S3 smartphone for different markets, though no mention was made of carriers or HSPA+.
Samsung plans to release its Galaxy S III smartphone according to different specifications and different markets. For European consumers, it will use 3G and the company's own quad-core mobile APs, while its own solution that combines LTE, 3G and quad-core mobile APs will be used for the Korean version. But only in the United States, will Samsung use Qualcomm chips.
The move appears to be in-line with that HTC has done with the AT&T version of the One X, releasing an international version with the Tegra 3 processor and a version on AT&T with the Snapdragon S 4. Samsung also went away from its in-house dual-core Exynos CPU for the Galaxy Note release on AT&T as well, an option we're likely to see on T-Mobile's upcoming Galaxy Note.
Once again, May 3rd just got more interesting.