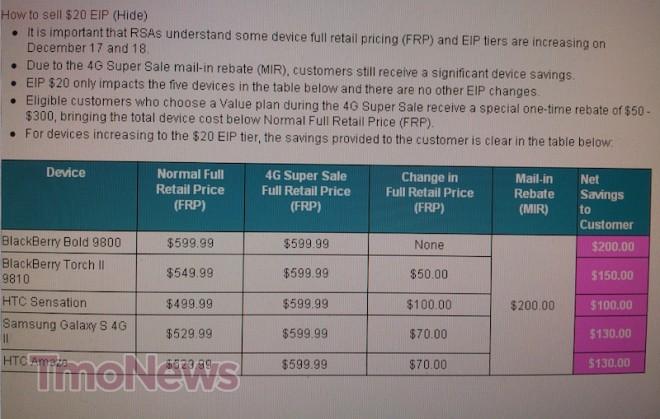 For many of you, seeing the "Value" in T-Mobile's "Value Plan" sales is something that just hasn't happened yet. While we aren't exactly fans of T-Mobile consistently pushing Value Plan-only sales, as this leaked screen grab shows, customers can see some net savings over the length of their contract on a Value Plan.
These 5 T-Mobile phones that require a $20 Equipment Installment Program monthly rate are also the phones most likely to show a customer net savings over the $100 mark. Sneak a peak at the image and discuss.
Are you planning on taking advantage of T-Mobile's own Value Plan sale or Retail Partner Stores Classic plan offer?