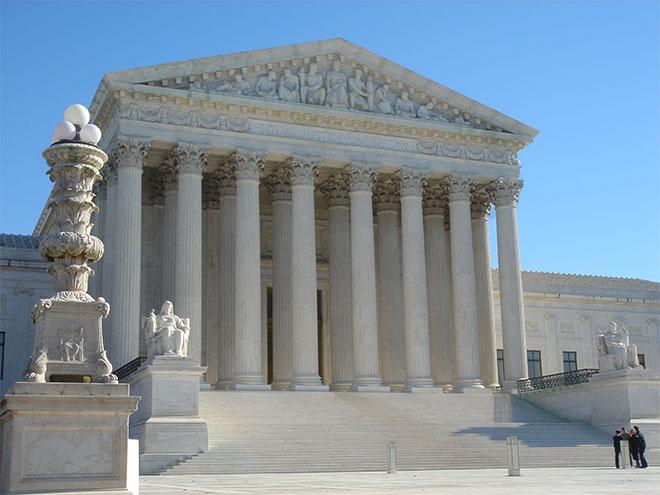 In a one-two story regarding the AT&T/T-Mobile takeover today, the first big happening was the Judge in the AT&T, Department of Justice lawsuit ruling that both Sprint and C Spire Wireless can continue to pursue their antitrust lawsuit against AT&T's proposed takeover of T-Mobile. AT&T and T-Mobile had hoped to see the lawsuit dismissed but U.S. District Judge Ellen Huvelle agreed to allow both companies to pursue their injury claims regarding the effect the deal would have on the wireless market.
This ruling now forces AT&T to fight two lawsuits simultaneously, the first one against the Department of Justice and against the claims of two competitors. Justice Huvelle further allowed C Spire to pursue injury claims regarding the effect the deal would have on roaming services.
"Where private plaintiffs have successfully pleaded antitrust injury, the fact that they are defendants' competitors is no bar" to pursuing their claims, Huvelle wrote.
The judge did dismiss Sprint's claim that they would be hurt in the market for wireless spectrum that are necessary to serve their customers and continue building out their network. Sprint argued that a combined AT&T/T-Mobile would hurt the market for "backhaul services, links between the core network and more remote locations." The judge said Sprint's theories were not sufficiently supported.
Justice Huvelle scheduled a heard conference for the Sprint, C Spire antitrust lawsuits for December 9th.
After the decision was rendered, AT&T asked Justice Huvelle to compel Sprint to turn over documents regarding its plans to compete in the wireless market after a decision is made on the AT&T purchase on T-Mobile. One of the specific areas of interest from AT&T's request was whether or not Sprint would have any interest in a "business combination" with T-Mobile if the AT&T deal is blocked. AT&T claims it needs the documents in order to better defend against the Justice Department's antitrust lawsuit.