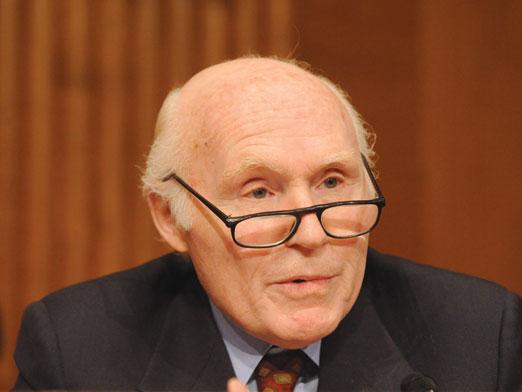 Well that was fast.  Not long after Senator Kohl spoke against the merger T-Mobile issues an open letter in response.  With a shake of their head and wag of their finger, T-Mobile says they are disappointed and disagree with his analysis.  Here is the entire response:
"We are disappointed to learn of the position taken by Sen. Kohl on the proposed merger between AT&T and T-Mobile USA. While we have a great deal of respect for Sen. Kohl, we strongly disagree with his analysis of this transaction, which will bring significant benefits to American consumers. The proposed merger is currently being carefully scrutinized by the Department of Justice and the FCC, and we are confident that the review process will demonstrate that the merger is fully consistent with the antitrust laws and significantly advances the public interest."
So T-Mobile is still holding strong that this merger is a good idea.  What do you think, again.
UPDATE:  Now AT&T and Senator Lee have their two cents to pitch in.
"We respect Senator Kohl. However, we feel his view is inconsistent with antitrust law, is shared by few others, and ignores the many positive benefits and numerous supporters of the transaction. This is a decision that will be made by the Department of Justice and the FCC under applicable law and after a full and fair examination of the facts. We continue to believe those reviews will result in approval of this transaction." -AT&T

"The mobile phone market is a critical component of our nation's economy and the proposed merger between AT&T and T-Mobile deserves careful review. In my view, the merger has the potential to provide significant network efficiencies that may help alleviate capacity constraints, enable enhanced service quality, and facilitate expansion of a 4G LTE nationwide network, which would in turn create opportunities for handset innovation and continued development of data-rich applications. " -Senator Lee
Can't we just all get along…