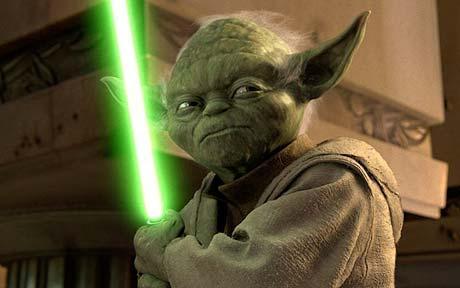 Following Verizon's LTE announcement this morning, it's really quite clear that the battle for the "4G" speed war has begun.  Early tests from bloggers and journalists  testing the Verizon network are coming back with very impressive results, although they all admit the results are on a network with almost zero load on it.  Up until this point however, T-Mobile has been widely heralded as the speed leader, a prize they may only hold until Verizon officially launches LTE in the coming days.  At that point, T-Mobile's advantage will lie in price rather than speed.  Don't get me wrong.  It's not like Verizon is suddenly going to be that much faster, but as soon as someone matches T-Mobile's speeds, that advantage goes out with the window and price becomes a deciding factor, along with reliability.
It's hard to argue with Verizon as a carrier or a network and they are often celebrated for being the best wireless carrier in America and operating the most solid of networks.  Their customer service is usually a runner up to T-Mobile for JD power awards so another area T-Mobile really can't hit back at.  So what should T-Mobile do?  Two things:
1)   Price:  remain cheaper across the board.  Market HSPA+ as offering comparable speeds at a far better value.  Verizon firmly believes they can charge a premium because the service is a premium.  Well, negate that by showing that you can offer a premium network at a price that actually sounds affordable.
2)   Unlimited data:  let it be real.  No 5GB cap, no cap at 10GB, just let it be unlimited, plain and simple.
This is a war T-Mobile has committed to remaining a competitor in, with promises of 42Mbps HSPA+ speeds next year and pushing far beyond that in the coming years.  It's going to be fairly easy for T-Mobile to continue knocking AT&T and even Sprint.  Because they both have such widely known stigmas, it's easy to play off of them.  It's widely known that the AT&T network is taxed, slow and inconsistent at best.  It's also widely known that Sprint has inconsistent customer service and remains committed to Wimax, a technology that seems to be limiting adoption in the US.  Obviously they both have their strong points but the real competition is Verizon, for now and the foreseeable future.  It's not competition in the sense of where T-Mobile can try and lure customers from it, but competition in terms of marketing power and speed.  Verizon has great marketing and, in my eyes, there is little room for argument there.  They do a great job at getting the message across. "Can you hear me now?" is used in everyday conversation and almost everyone knows why.
PCmag put together a quickie little chart that shows where we stand with 4G offerings now, though by this time next year this chart is likely to look completely and even drastically different.  So what's true now won't be true then and we hope T-Mobile takes this opportunity to truly shine with pricing and offerings.  It's the best move they can make.