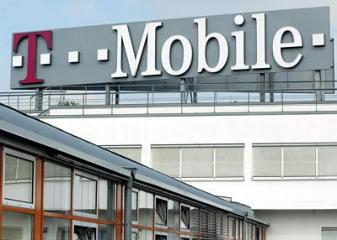 I have to say this news is not exactly surprising given that we have already heard some whisperings of Deutsche Telekom looking to make moves with its US arm. Of course, that might be under the guise of a merger, buyout or in the eyes of this article, an IPO. Way back in September an article surfaced that Deutsche Telekom majority shareholders were looking to take action in order to turn the tide on the DT US division. Things have not been so rosy for T-Mobile in recent quarters and while we await 4th quarter 2009 numbers, the rumor mill is churning yet again. According to the WSJ and unnamed sources, Deutsche Telekom is "preparing for a possible initial public offering or spinoff of its U.S. T-Mobile arm, in an effort to assuage shareholders disenchanted with the company's share performance"
Obviously, the words "spin off" raise more alarm than IPO, as an IPO could be a way to raise significant capital. Using such capital to strengthen the network, buy up smaller competitors or move swiftly to launch a 4G network would be most welcome. A spin off however could mean various things and place T-Mobile in a precarious position as how to develop a strategy that advances them in the years to come. We should point out that all of this is speculation and that "unnamed sources" could be anyone in the organization, including the night security guard.
We should also be careful to point out that the article does make note that Deutsche Telekom is "historically risk averse" and that the company may decide that an IPO/Spin Off option isn't the next step. Unfortunately and much to my chagrin and that of our readers is the line that says a merger with a U.S. rival could also be on the table, though less likely. When I consider the words "merger" with a US rival, I sure as hell hope someone means Sprint, Leap, MetroPCS or someone, anyone other than AT&T bringing about a single GSM operator in the US. I would just cry like a baby if that happened.
What say you on this? Anyone interested in buying T-Mobile stock?
The full read link isn't available thanks to the BS methods of pay per read, so hit the full article here!