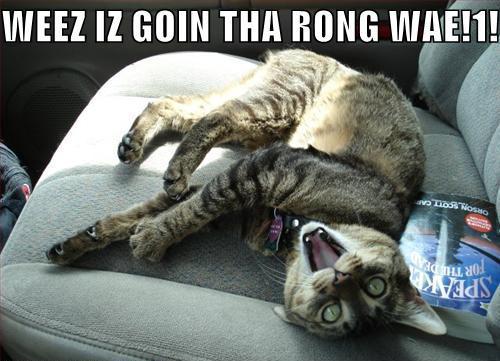 T-Mobile reported third quarter 2009 results this morning and the numbers are less than impressive. Let's just get right to the chase and mention they reported that in the third quarter of 2009, total customers declined by 77,000, compared to net additions of 325,000 from the second quarter of 2009. Comparatively, the third quarter of 2008 was met by net customer additions of 670,000. The number of contract customers declined by 140,000 in the third quarter of 2009. The report claims the losses are due to an increase in the higher churn of contract customers, specifically from FlexPay customers. Contract customers compose 80% of the T-Mobile subscriber base, down from 81% in the previous quarter of 2009.
Churn was at 2.4% in the third quarter of 2009, up from 2.2% in the second quarter of 2009. T-mobile states that the reason for high churn was " due in part to competitive intensity, including handset innovation, and the seasonal impact from the "back-to-school" window."
That's the bad news and really, it isn't good. We're T-Mobile cheerleaders around these parts but a net subscriber loss is a net subscriber loss, spinning that in a positive light is in a word, tough. With the introduction of the Even More and Even More Plus plans T-Mobile is gambling once again that lower rate plans are enough to attract the customers and frankly, they might succeed to some extent. To really make it happen though, to really get back in the game it's going to take one thing, marketing. "It's the marketing stupid" is a phrase that should be rife in Bellevue right about now. T-Mobile has what it takes to succeed, it just needs a better way of showcasing that it does, and current marketing isn't cutting it. I love Catherine Zeta Jones but she hasn't really been hot since Entrapment, so it's time for a new spokesperson, a new ad campaign and a serious push toward serious business people. An unclogged, reliable, less expensive 3G network can make for a good case to business users and high dollar consumers so it's time to give them the handsets to boot.
I hate to see negative numbers knowing the inevitable gloom and doom comments they will bring across the interwebs, never mind the certain comparisons to (shuddering)…Sprint. The fourth quarter is where it's really at, where the Even More and Even More Plus plans really need to shine, we heard a big marketing campaign is coming and it had better be big, loud and with some chest pounding.
On that note, it's time for some highlights:
On August 13, 2009, T-Mobile USA achieved the highest ranking in a tie for the J.D. Power and Associates 2009 Wireless Customer Care Performance StudySM – Volume 2. Since 2004, T-Mobile USA has received the highest ranking, including two ties, in nine of the last 10 Customer Care Performance Studies conducted by J.D. Power and Associates.
In August T-Mobile USA's products and services started being offered in more than 4,000 RadioShack stores across the U.S. and Puerto Rico, almost doubling our national retail distribution network.
On September 17, 2009, T-Mobile USA received the highest ranking among national wireless carriers in the J.D. Power and Associates 2009 Wireless Retail Sales Satisfaction StudySM – Volume 2. The award further reflects T-Mobile's continued achievements for overall customer experiences, whether in-store, online or on the phone.
On October 21, 2009, T-Mobile USA announced the fourth quarter of 2009 availability of the BlackBerry® Bold™ 9700 with Wi-Fi Calling from T-Mobile. It will be the first 3G-powered BlackBerry smartphone available through T-Mobile USA, adding to the holiday lineup of 3G converged devices such as the T-Mobile® myTouchTM and recently announced Samsung Behold®II. Additionally, on November 2, 2009, T-Mobile USA launched the national availability of the MotorolaTM CLIQTM. This is the first AndroidTM-powered device with MOTOBLURTM, a solution developed to manage and integrate communication sources together on the home screen.
On October 25, 2009, T-Mobile USA unveiled its new 'Even More' and 'Even More Plus' rate plans. These plans respond to customers' needs for affordable nationwide calling, texting, and data plans; while providing new ways to get new phones and data devices with equipment installment plans.