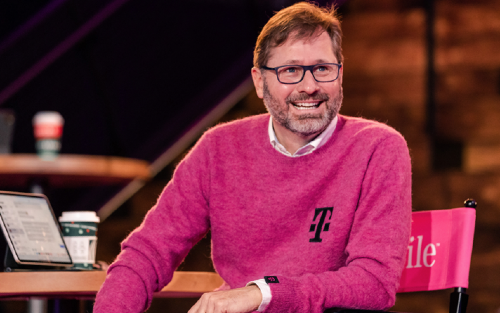 Back in February, T-Mobile's President of Technology, Neville Ray, announced his plans to retire from the company by Fall 2023. Upon his resignation, Ulf Ewaldsson will be taking over his role. Ewaldsson is currently the Executive Vice President and Chief Network Officer for T-Mobile, US.
Ray has been part of the company for 23 years. He has helped in architecting T-Mobile's network strategy, from 2G to 5G. Ray said:
"This has been a thoughtfully planned succession and I am thrilled we have an excellent leader in Ulf Ewaldsson to lead our Technology teams. When Ulf joined T-Mobile four years ago, he brought years of experience and deep network strategy leadership capabilities that allowed him to hit the ground running and bring our leading 5G network to life. That's exactly what he did – and what he will continue to do as President of Technology, leading the best team in our industry! Our goal is always to build a strong bench of leaders who are ready to fill key positions when they're needed, and this is a perfect example of that approach."
Following this announcement, the Un-carrier today has renewed Mike Sievert's employment agreement as the company's president and CEO for another five years. The announcement was reported by Fierce Wireless.
An important amendment was made on Sievert's employment agreement dated November 15, 2019. The new change extends Sievert's contract through April 1, 2028, with automatic one-year extensions after this date.
According to Recon Analytics' Roger Entner, "Obviously, Mike is doing a very good job. They're beating and exceeding their goals. They have very good fundamentals and they have a good plan behind it."
Sievert became president and CEO of T-Mobile last May 1, 2020. He replaced John Legere. Prior to this role, Sievert was T-Mobile's chief operating officer and chief marketing officer.
Source: T-Mobile, Fierce Wireless