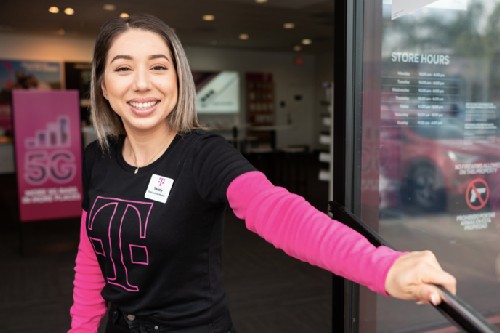 Earlier today, NWIDA heard reports that "many, if not all' Territory Managers at T-Mobile were being let go. The report shared that this could be "another step in T-Mobile going to a (vast) majority of corporate owned stores and eliminating the dealer network."
After a few minutes, the report was confirmed that T-Mobile announced its decision to let go of its Territory Managers. The layoffs also affected Metro by T-Mobile Territory Managers.
A third update was released which explained that this was "part of a large restructuring at T-Mobile – and there is more to come."
NWIDA also shared that the affected Territory Managers were asked if they would like to "apply for their old jobs, which will have a new title."
The report was supported by a Metro by T-Mobile employee on Twitter, who said:
"I currently work in a Metro corporate store in NYC. i was just informed today all Metro Corporate locations in the northeast are closing. Store managers and assistants have an option to downgrade as mobile experts or take a severance package. But yes is true."
Shortly after that, Jon Freier, President of T-Mobile Consumer Group, released a statement on their website explaining how they are "Reshaping Retail in a Digital-First World."
In the announcement, Freier brought up how people have started to opt for online shopping and how this has been "a continual point of discussion." The executive also shared that the COVID-19 pandemic has accelerated the need to adapt to how customers shop these days. And this is supported by data collected by NeilsenIQ.
Because of this, T-Mobile believes "the way we've known [brick-and-mortar retail] is dead" since "physical shopping is changing." And T-Mobile wishes to meet its customers "where they want us to be."
The report then further explains the new distribution changes that will be happening:
Signature stores – You may have already visited one of the few T-Mobile brand showrooms in iconic places around the country. These stores wow customers and employees with ultimate Un-carrier experiences, like exciting events and product launches.
Experience stores – These company-owned Experience stores already exist today but will evolve to deliver the latest and broadest assortment of T-Mobile products and services – within 30 minutes of most customers. Much like Signature, these stores will be staffed by our customer-obsessed Mobile Experts with expertise to handle every issue … from A to Z. Customers will also have access to complete service capabilities through our Team of Experts customer service model. Soon to be our fastest-growing format, these store openings will provide new jobs around the country.
Neighborhood stores – Customers will experience a blend of convenience and service for their everyday needs at Neighborhood stores, offering our most popular products and services. These company-owned and Authorized Retailer-operated stores will be located in large and small areas across America and will open up new job opportunities right in their communities.
Express stores – Our new Express format – branded as Metro by T-Mobile and operated by Authorized Retailers – will offer fast ways to purchase prepaid and select postpaid products. Express will also create new jobs for the entrepreneurs (who often live in the communities) operating them.
T-Mobile also plans to bring retail directly to its customers via these methods:
Mobile stores (aka Mobile Trucks) – Our mobile truck fleet will provide retail services where they're needed – at brand launch events, in underserved rural areas to get customers up and running on the T-Mobile network as it becomes available in their area (and even before a brick-and-mortar store is open) or deployed to communities affected by disasters.
Store-in-store – We will continue to offer customers the convenience to purchase T-Mobile products and services where they already shop. Small kiosks at mass merchants and big-box retailers such as Costco, Walmart, Best Buy and elsewhere will be staffed by our T-Mobile team or trained store employees.
You can read more about the announcement here.