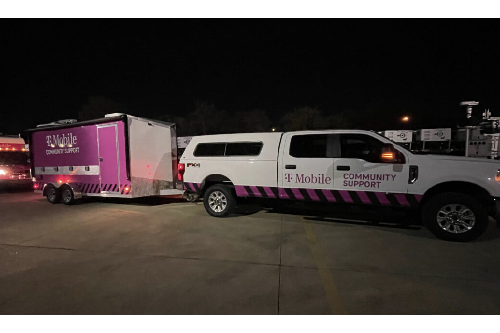 T-Mobile is responding to the tornadoes that have hit across Georgia and Alabama. The Un-carrier has expressed its thoughts for those impacted by this devastation.
In a blog post today, T-Mobile announced that it has deployed its Community Support teams early this morning. These teams are heading to Selma, AL and Griffin, GA along with emergency response vehicles that will provide various services and supplies. Affected residents can get access to free Wi-Fi, charging banks, charging stations, charging cables, and many more.
As assessed by the Un-carrier, its network experienced minimal impact from the hardest hit area of Selma, AL. There are also some sites that are down in the Griffin, GA area. With its emergency teams, T-Mo assures its customers that the equipment will be assessed and closely monitored. They will also be working to restore the affected sites as soon as conditions will allow.
As such, there are some stores in the region that are affected by commercial power loss. You can check if your local store is open by visiting T-Mo's website.
Source: T-Mobile