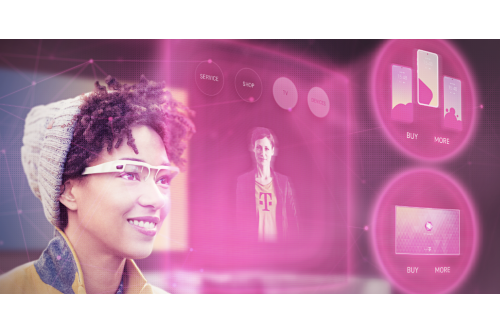 Together with Deutsche Telekom, the winners of the T-Challenge have finally been revealed by T-Mobile.
The six-month long challenge gave innovators a chance to showcase their 5G-powered Extended Reality (XR) research and solutions. The participants gave a look at how 5G can help revolutionize the way people shop retail. A total of 19 teams traveled to Bonn, Germany to present their solutions.
"5G is poised to unlock the true potential of Extended Reality, transforming the way we interact with the world around us – including the way we shop," said Neville Ray, President of Technology at T-Mobile U.S. "T-Challenge gives us a glimpse into the future with XR, and I can't wait to see these innovators take their ideas to the next level."
The winners of the two categories include:
Solution Development:
Team Graffiti (Marseille, France) – Category Winner
SightCall (Frankfurt, Germany) 
DeepBrainAI (Seoul, South Korea)
Concept and Design:
Golem Digital (Graz, Austria) – Category Winner
Code University (Berlin, Germany)
Yona (Cologne, Germany)
The six winners will be splitting the prize money of almost half a million US dollars.
You can read more about the announcement here.
Source: T-Mobile