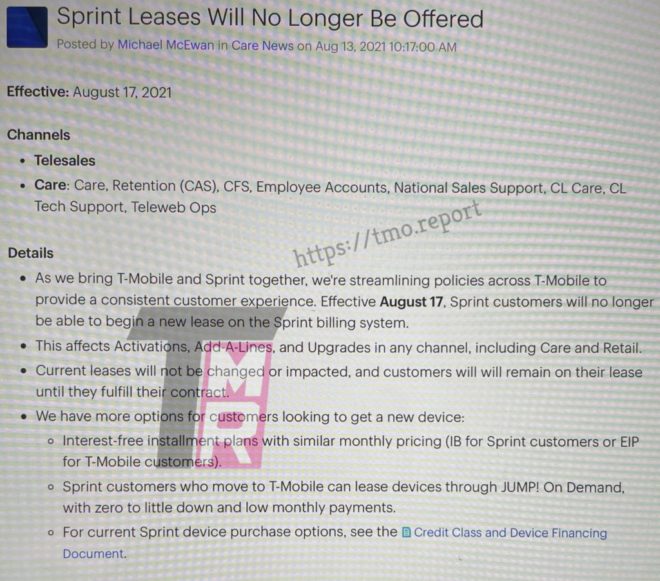 T-Mobile is setting another important deadline this month. 
According to a document shared by this report, T-Mobile will no longer allow new device leases  to Sprint plan customers. The document says that this will start tomorrow, August 17th.
As explained in the document, this is T-Mobile's way to streamline policies across the network to "provide a consistent customer experience." The new decision will affect Activations, Add-A-Lines, and Upgrades. 
The document also shares that current leases will not be affected by the change. Customers with an ongoing Sprint lease can stay on their lease until they pay it off. 
For customers who wish to get a device lease, T-Mobile has other options available: 
Interest-free installment plans with similar monthly pricing

Sprint customers who move to T-Mobile can lease devices through JUMP! On Demand, with zero to little down and low monthly payments
If you are a Sprint customer who is planning to get a new lease, it's important that you do it today while it's still an available option. 
Source: 1