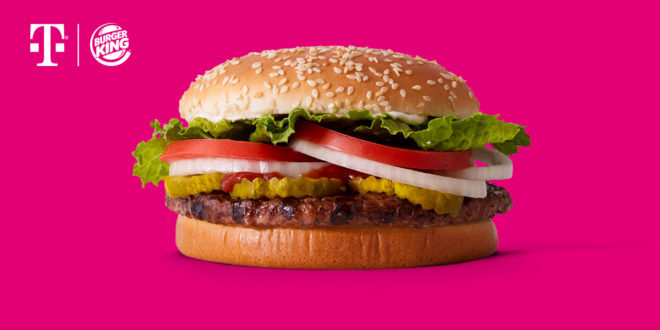 Last year T-Mobile and Burger King teamed up to offer free Whopper sandwiches through T-Mobile Tuesdays, and next week that partnership will bear fruit burgers again.
T-Mobile and Sprint customers can get a free Whopper or Impossible Whopper through the Burger King app (Android, iOS). This offer is not valid in Alaska, Hawaii, Puerto Rico, or the US Virgin Islands.
Also coming next Tuesday is an offer of $5 off any ride through Lyft and 40% off at Puma.com. T-Mo and Sprint customers can also score a free 3-month subscription to Discover.Film, a streaming service that focuses on short films and documentaries.
Finally, T-Mobile Tuesdays will offer $0.10 off per gallon of gas at Shell next week.
T-Mo hasn't announced the details on next week's sweepstakes yet.