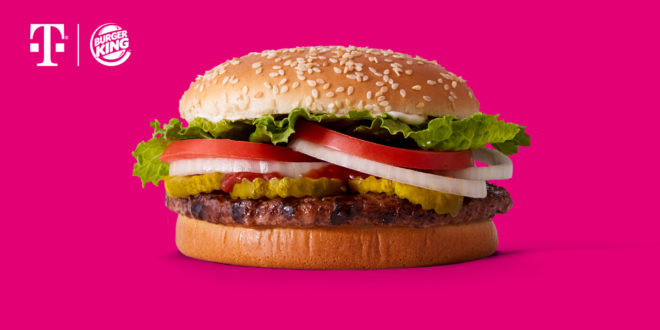 After teasing that T-Mobile customers will get "the royal treatment" next Tuesday, T-Mo today confirmed that it's formed a kingly partnership.
T-Mobile and Burger King are teaming up to give free food to T-Mobile customers every month through January. The gifts start next Tuesday, September 3, when T-Mo customers can get a free Whopper.
To get your free food, you'll need to download the T-Mobile Tuesdays app for Android or iOS. When it's time to get your burger, you'll tap "Redeem" and then create an account or log in to the Burger King app for Android or iOS to apply your discount code. Then just order your Whopper before the end of the day on September 9 and you'll be chowing down on a free burger.
Also coming to T-Mobile Tuesdays next week is a free T-Mo baseball cap, a deal on MLB tickets, and $0.10 off per gallon of gas at Shell.
Source: T-Mobile