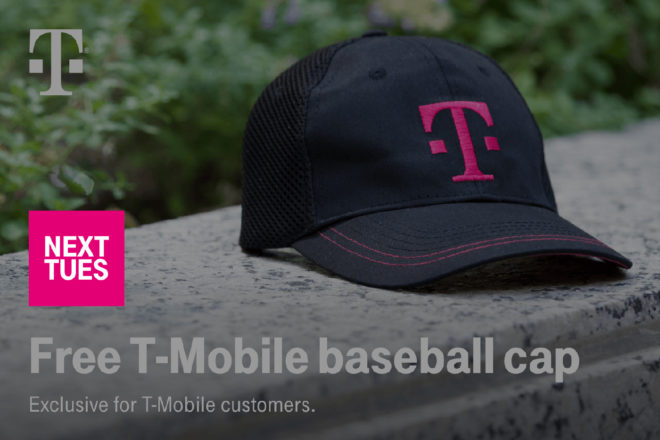 Remember that T-Mobile Tuesdays hat that we gave you an early look at earlier this month? You'll be able to score one of your very own next week.
T-Mobile customers can score a free T-Mobile Tuesdays baseball cap next Tuesday, September 3. The hat is black with a magenta T-Mobile logo on the front, some magenta stitching on the bill, and a mesh pattern on the back. Our leaked photo showed that it's also got an adjustable strap.
T-Mo is also teasing that customers can "get the royal treatment" next Tuesday. The teaser image shows a shadow of what appears to be a burger, and so considering that and the use of the word "royal", this could be a hint at a Burger King deal.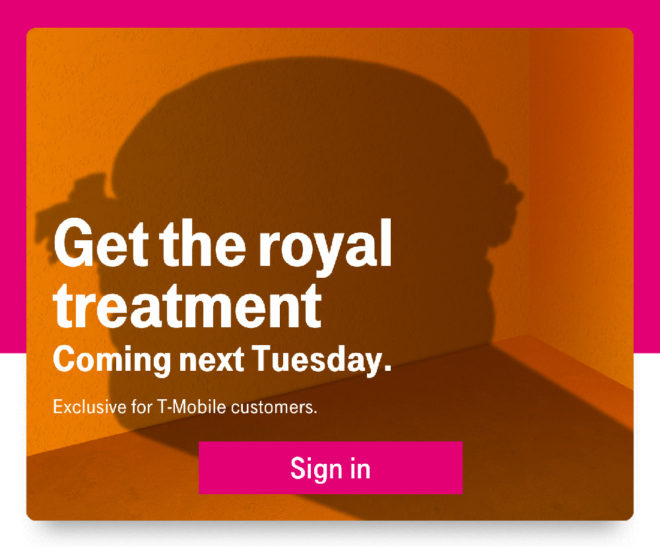 Rounding out next Tuesday's offers for T-Mobile customers are deals on MLB tickets, $0.10 off per gallon of gas from Shell, and your choice of one of the following free items from Taco Bell: a Nacho Cheese Doritos Locos Taco, a Grilled Breakfast Burrito, or a Mountain Dew Baja Blast Freeze drink.
Source: T-Mobile Tuesdays