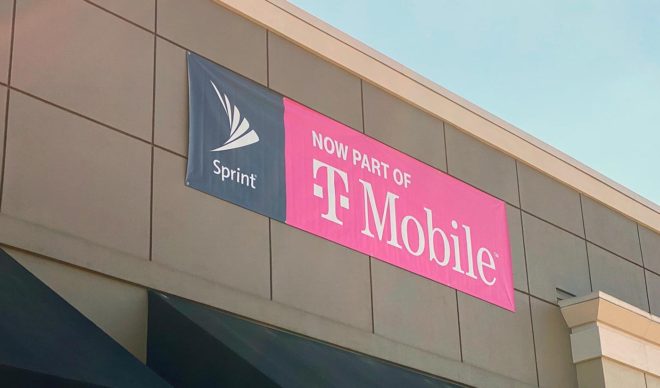 T-Mobile announced a couple of weeks ago that it would officially combine brands with Sprint on August 2. Today's that day, and as expected T-Mobile has made a few changes to help welcome Sprint customers and employees to the T-Mo family.
Jon Freier, T-Mobile's EVP of Consumer Markets, revealed that Sprint stores closed early yesterday to help transition them to T-Mo stores. Just like you see in the image at the top of this post, Sprint stores are having their sign replaced with a new, temporary sign to show that Sprint is now part of T-Mobile.
Tonight, we're closing @Sprint stores early to prepare for the most monumental day in @TMobile's history! It's bittersweet to turn off Sprint's iconic yellow lights one last time, but we're excited to emerge in the morning as one powerful, united #TMobile brand! #WeAreTMobile pic.twitter.com/OZayPfP9yt

— Jon Freier (@JonFreier) August 1, 2020
With Sprint stores becoming T-Mobile stores, T-Mo touts that there are now more than 7,500 stores that can serve both T-Mobile and Sprint customers.
T-Mobile has also done some work to update its websites. Sprint.com now redirects to T-Mobile.com, and the T-Mo homepage now includes a banner near the top of the page to alert customers to the fact that T-Mobile and Sprint have merged.
There are still some remnants of the Sprint name, like on the MySprint app for Android and iOS. Still, this is a major milestone in the T-Mobile-Sprint merger, and it's a big moment for the US wireless industry as a major carrier is going away.