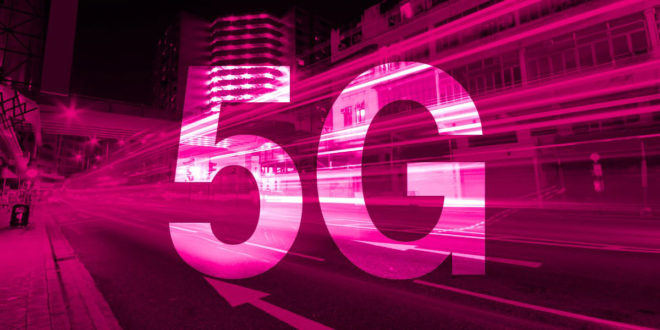 After achieving a few notable 5G firsts with OnePlus and Ericsson back in May, T-Mobile this week revealed that they've performed another successful 5G feat.
Neville Ray, T-Mobile's president of technology, revealed this week that a T-Mo test achieved the world's farthest 5G connection. T-Mobile, Ericsson, and OnePlus teamed up to complete a 5G connection that stretched 60 miles from the base station.
No other details about the test were given, so it's not known what kind of speeds T-Mobile got at this 60-mile distance or anything like that.
A new 5G first! Together in a test w/ @Ericsson @OnePlus & @Qualcomm we completed the world's farthest-ever 5G connection: 60 miles from the base station! pic.twitter.com/9uKLEXLpjj

— Neville (@NevilleRay) June 29, 2020
T-Mobile has placed a focus on having a 5G network that covers long distances, utilizing low-band 600MHz spectrum for its nationwide 5G coverage that isn't super fast but can reach longer distances and penetrate buildings better than higher-band airwaves. Because of this, it's no surprise to hear that T-Mo set a record for the longest 5G connection.
This week's news doesn't necessarily mean that every 5G signal that T-Mobile rolls out from this point forward will reach 60 miles, but it is an impressive feat that shows that T-Mo continues to work on ways to push its 5G signal over long distances to keep people connected.
Source: Neville Ray (Twitter)