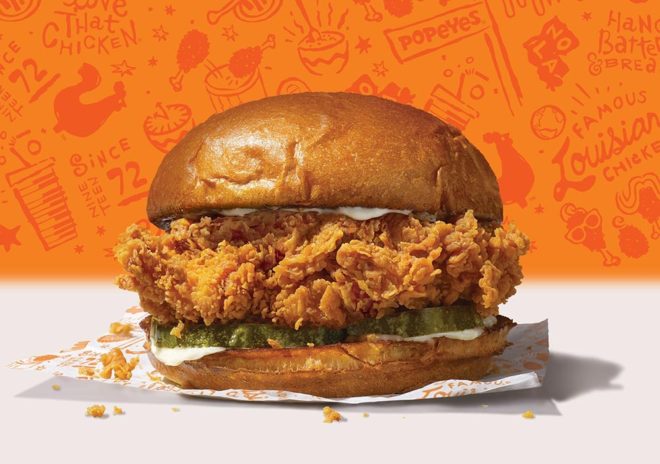 T-Mobile said last month that it would have food deals every Tuesday this summer, and next week there's actually going to be a few free and discounted food offers for T-Mo and Sprint customers to jump on.
On Tuesday, July 14, T-Mobile and Sprint customers can score a free Popeyes chicken sandwich plus two pieces of bone-in chicken. The deal says that customers can get either a classic or spicy chicken sandwich. What's more, there doesn't appear to be any fine print requiring a purchase to get the free Popeyes.
Also coming next week is a deal that'll get you a pretzel and a small drink for $1 from Auntie Anne's. Omaha Steaks is getting in on the T-Mobile Tuesdays action next week, too, offering 50 percent off your order plus free shipping when you spend $79 or more.
Rounding out next week's deals is a free one-night disc rental from Redbox and $0.25 off per gallon of gas from Shell.
There's no sweepstakes announced for next week's T-Mobile Tuesday yet, but I'll update you if that changes.