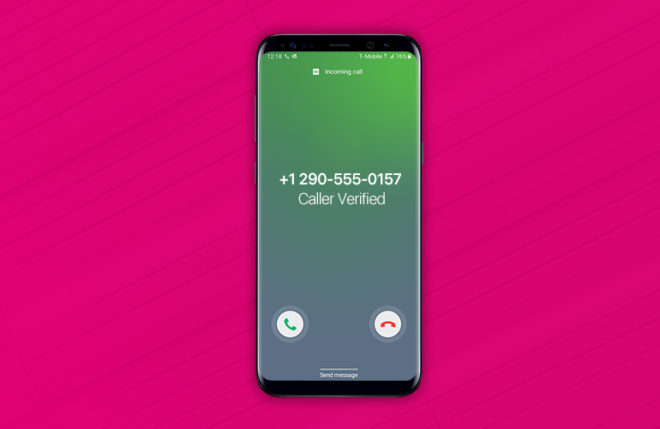 T-Mobile has already struck a few partnerships to expand STIR and SHAKEN call protection for consumers, including with the likes of Sprint, Comcast, and AT&T, and now we can add another name to that list.
T-Mobile and Bandwidth Inc. have teamed up on cross-network number authentication using the STIR and SHAKEN standards. Bandwidth is an enterprise CPaaS (Communications Platform as a Service) provider.
STIR and SHAKEN are a pair of standards that help to verify that an incoming call is from who it says it is. A popular technique used by scammers is caller ID spoofing, which happens when a malicious party hijacks a phone number to match the area code and three-digit prefix of the person they're calling to make their call appear legitimate.
T-Mo began supporting STIR and SHAKEN with its Caller Verified feature that was first available on the Samsung Galaxy Note 9 in January 2019. Fast-forward to today and 30 smartphones on T-Mobile support Caller Verified, including Samsung, OnePlus, LG, and Motorola devices, with more models being added soon.
Source: Bandwidth Inc. (PRNewswire)