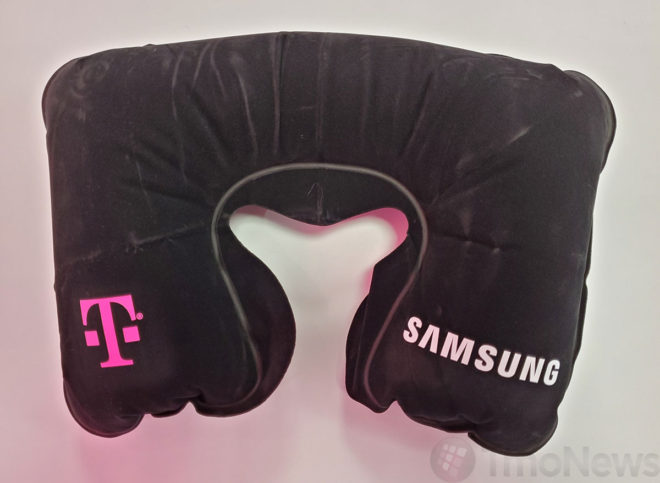 T-Mo's got another piece of T-Mobile Tuesdays swag coming soon that'll be useful on your next flight.
New photos sent to TmoNews show that T-Mobile will give out T-Mobile-Samsung inflatable neck pillows soon. When inflated, the pillow has a T-Mo logo on one arm and a Samsung logo on the other.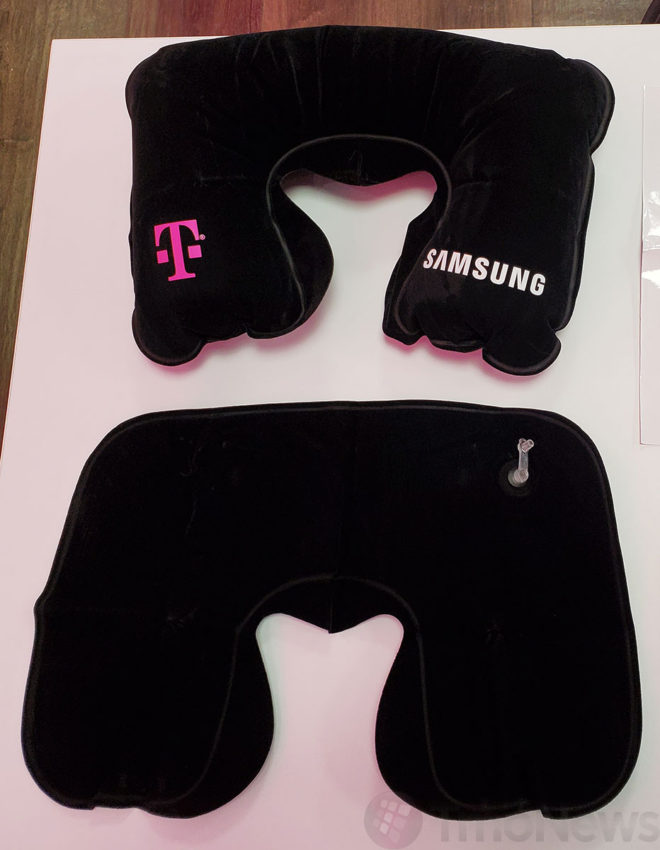 The images don't say exactly when T-Mobile will hand these inflatable pillows out to customers, but now that they've arrived in stores, they should be offered in the next week or two.
This may not be the most comfortable neck pillow around, but it could make your next flight just a little bit better and maybe even help you catch a little sleep. Stay tuned and I'll let you know when T-Mobile officially confirms this inflatable pillow for T-Mo Tuesdays.