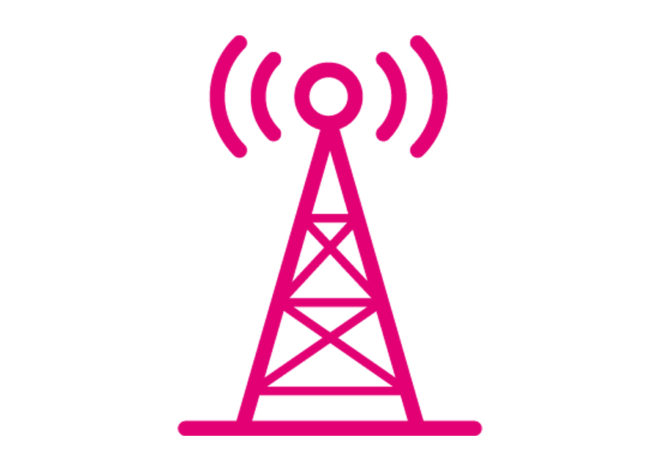 It's been a little more than a month since T-Mobile last announced new low-band LTE upgrades. That drought is ending today, as T-Mo has announced a big round of upgrades.
T-Mobile says that it's upgraded more cell sites across the country with 600MHz and 700MHz LTE. These upgrades have all been performed over the last two weeks.
Some of the cities that've been upgraded this time around include Portland, OR; Green Bay, WI; Omaha, NE; Houston, TX; Jacksonville, FL; New Haven, CT; and San Diego, CA. As usual, we've got the full list of upgraded cities available for you below.
Auburn, AL
Avondale, AZ
Chandler, AZ
Gilbert, AZ
Maricopa, AZ
Mesa, AZ
Phoenix, AZ
Tempe, AZ
Tucson, AZ
Batesville, AR
Benton, AR
Cathage, AR
Conway, AR
Dover, AR
Guion, AR
Harrison, AR
Hector, AR
Huntsville, AR
Langley, AR
Mount Vernon, AR
Quitman, AR
Springdale, AR
Yellville, AR
Anaheim, CA
Bonita, CA
Compton, CA
Desert Hot Springs, CA
Escondido, CA
Garden Grove, CA
Greenfield, CA
Hanford, CA
Herlong, CA
La Mirada, CA
Los Angeles, CA
Lucerne Valley, CA
Menlo Park, CA
North Hollywood, CA
Pacoima, CA
Pasadena, CA
Perris, CA
Rancho Cucamonga, CA
Rosamond, CA
Rosemead, CA
San Diego, CA
Santa Ana, CA
South Gate, CA
Temecula, CA
Aurora, CO
Denver, CO
Erie, CO
Lone Tree, CO
Loveland, CO
Steamboat Springs, CO
Bridgeport, CT
East Hartford, CT
Greenwich, CT
New Haven, CT
Norwalk, CT
Riverton, CT
Stamford, CT
Trumbull, CT
Vernon Rockville, CT
West Haven, CT
Washington, DC
New Castle, DE
Brooksville, FL
Chipley, FL
Green Cove Springs, FL
Jacksonville, FL
Okeechobee, FL
Panama City, FL
Alpharetta, GA
Lumber City, GA
Morrow, GA
Savannah, GA
Statesboro, GA
Surrency, GA
Union City, GA
Aiea, HI
Honolulu, HI
Caldwell, ID
Emmett, ID
Idaho Falls, ID
Island Park, ID
Kuna, ID
Meridian, ID
Nampa, ID
Carol Stream, IL
Cary, IL
Chicago, IL
Gurnee, IL
Hanover Park, IL
Joliet, IL
Markham, IL
Waukegan, IL
Worth, IL
Zion, IL
Evansville, IN
Hammond, IN
Indianapolis, IN
Kokomo, IN
Muncie, IN
Spencer, IN
Larchwood, IA
Winterset, IA
Wichita, KS
Beaver Dam, KY
Benton, KY
Fairdale, KY
La Center, KY
Louisville, KY
Chauvin, LA
Covington, LA
Baltimore, MD
Cockeysville, MD
Glen Burnie, MD
Jessup, MD
Odenton, MD
Owings Mills, MD
Silver Spring, MD
Towson, MD
Great Barrington, MA
Roscommon, MI
Alexandria, MN
Garrison, MN
Inver Grove Heights, MN
Longville, MN
Mapleton, MN
Minneapolis, MN
Columbia, MO
Farmington, MO
Lebanon, MO
Bozeman, MT
Kalispell, MT
Miles City, MT
Roundup, MT
Omaha, NE
Ely, NV
Las Vegas, NV
Hollis, NH
Englishtown, NJ
Glen Rock, NJ
Hackettstown, NJ
Maywood, NJ
Metuchen, NJ
Milford, NJ
Newark, NJ
Parsippany, NJ
Piscataway, NJ
Ridgefield, NJ
Toms River, NJ
West Berlin, NJ
Westwood, NJ
Woodbridge, NJ
Woodstown, NJ
Albuquerque, NM
Artesia, NM
Bluewater, NM
Datil, NM
Estancia, NM
Hatch, NM
Portales, NM
Bronx, NY
Brooklyn, NY
Elka Park, NY
Farmingdale, NY
Great Neck, NY
Jackson Heights, NY
Mamaroneck, NY
New York, NY
Ozone Park, NY
Purchase, NY
Rochester, NY
Ronkonkoma, NY
Charlotte, NC
Hillsborough, NC
Ellendale, ND
Glen Ullin, ND
Litchville, ND
Maddock, ND
Saint Anthony, ND
Akron, OH
Cincinnati, OH
Cleveland, OH
Loveland, OH
Pierpont, OH
Carnegie, OK
Edmond, OK
Goodwell, OK
Hobart, OK
Laverne, OK
Mountain Park, OK
Tulsa, OK
Walters, OK
Beaverton, OR
Clackamas, OR
Cottage Grove, OR
Happy Valley, OR
Hillsboro, OR
Jordan Valley, OR
Lake Oswego, OR
Oregon City, OR
Portland, OR
Rainier, OR
Salem, OR
Tualatin, OR
Abington, PA
Cambridge Springs, PA
Dublin, PA
East Stroudsburg, PA
Erie, PA
Huntingdon, PA
Long Pond, PA
Pittsburgh, PA
Somerset, PA
University Park, PA
Weedville, PA
Aiken, SC
Beaufort, SC
Edgemoor, SC
Martin, SC
Colman, SD
Kadoka, SD
Mud Butte, SD
Pierre, SD
Antioch, TN
Big Rock, TN
Hohenwald, TN
Linden, TN
Smyrna, TN
Baytown, TX
Bellevue, TX
Borger, TX
Carthage, TX
Dalhart, TX
Dallas, TX
Damon, TX
Dublin, TX
El Paso, TX
Floydada, TX
Gatesville, TX
Gladewater, TX
Houston, TX
Lancaster, TX
Longview, TX
May, TX
Mount Pleasant, TX
San Antonio, TX
Shamrock, TX
Spring, TX
Sweeny, TX
Tomball, TX
Waco, TX
American Fork, UT
Clearfield, UIT
Farmington, UT
Hill AFB, UT
Layton, UT
Lindon, UT
Midway, UT
Ogden, UT
Sandy, UT
South Jordan, UT
Springville, UT
West Valley City, UT
South Burlington, VT
Arlington, VA
Broadway, VA
Newport News, VA
Rixeyville, VA
Suffolk, VA
Auburn, WA
Bellevue, WA
Bothell, WA
Camas, WA
Chehalis, WA
Kettle Falls, WA
Lakewood, WA
Marysville, WA
Olympia, WA
Pasco, WA
Puyallup, WA
Renton, WA
Seattle, WA
Tacoma, WA
Vancouver, WA
Wastucna, WA
Yakima, WA
De Pere, WI
Green Bay, WI
Oshkosh, WI
Pleasant Prairie, WI
Sturgeon Bay, WI
Washburn, WI
Waupaca, WI
Wamsutter, WY
Source: Neville Ray (Twitter)