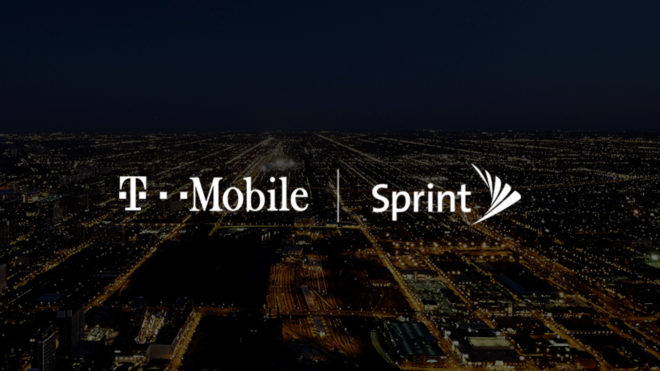 Two months after FCC Chairman Ajit Pai recommended that T-Mobile and Sprint's merger be approved, that's precisely what has happened.
The FCC has voted to formally approve the T-Mobile-Sprint merger. There's no official announcement of this news quite yet, but an FCC official has confirmed to The Verge that the agency has voted to give the merger the green light.
We learned earlier this month that T-Mo and Sprint's deal had reportedly gotten majority FCC support, with three of the five commissioners voting "yes" for the merger, including Chairman Ajit Pai and Commissioners Brendan Carr and Mike O'Rielly.
Commissioner Jessica Rosenworcel today put out a statement saying that she voted against the deal. "We've all seen what happens when markets become more concentrated after a merger like this one," Rosenworcel said. "Overwhelming evidence demonstrates that the T-Mobile-Sprint merger will reduce competition, raise prices, lower quality, and slow innovation."
Rosenworcel also wrote an op-ed for The Atlantic today in which she explained why she is opposed to the merger. "The promises that T-Mobile and Sprint are making do little more than camouflage the damage this transaction will cause the competition," the FCC commissioner says. "For instance, the agreement to freeze prices is littered with loopholes for fees and surcharges. Plus, keeping rates constant is not an especially good deal for consumers when wireless prices have been falling."
Geoffrey Starks, the fifth FCC commissioner, also put out a statement today confirming that he voted against approving T-Mobile and Sprint's merger. "You don't need to be an expert to know that going from four wireless carriers to three will hurt competition," Starks said. "This merger takes a bad situation and makes it worse. Higher prices and fewer options across the country will inevitably result. Quite simply, the effects of this ill-conceived merger will hit low-income and rural communities hardest of all."
While T-Mobile and Sprint have now secured the regulatory approval necessary for their merger to move forward, it won't close quite yet. That's because a group of 17 state attorneys general are suing to block the merger, and T-Mo and Sprint have agreed to not close their merger until that lawsuit is finished. The trial in that lawsuit is set to begin on December 9th.
Sources: The Verge, FCC (1), (2), The Atlantic