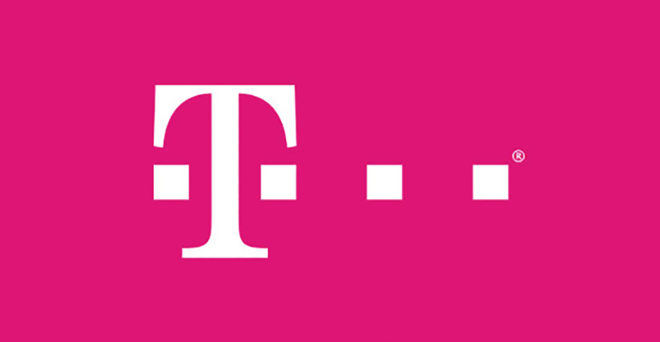 Earlier this year, T-Mobile upgraded some customers on Simple Choice plans to unlimited high-speed smartphone data for no extra charge. Now T-Mo is making another round of upgrades.
Some T-Mobile customers are receiving a text from T-Mo telling them that their voice lines are being upgraded to unlimited high-speed smartphone data for no extra charge. TmoNews reader Dong got the text message today, and several Reddit users have gotten the same message.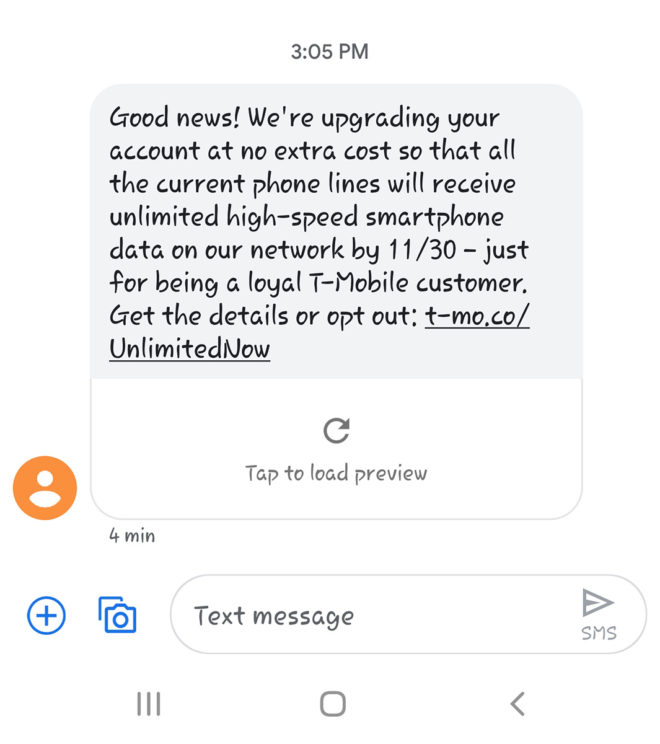 With this promotion, all existing voice lines on an account that aren't already unlimited data lines will receive unlimited smartphone data. The upgrade is only for voice lines, meaning any tablet or smartwatch lines you might have will remain unchanged. You'll continue to receive high-speed tethering at the same allotment as before the upgrade, so if you had 6GB of high-speed tethering data before, you'll continue to receive that amount. You'll keep using your limited high-speed data allotment in Canada and Mexico, too.
If you agree to this upgrade, your Data Stash will go away.
T-Mobile says that Simple Choice customers who receive this message will be upgraded to unlimited high-speed smartphone data sometime between October 30th and November 30th. If you don't want the upgrade, you can go to this page and fill out a form to opt out.
Getting an upgrade to unlimited high-speed smartphone data is a nice surprise for T-Mobile customers still rocking a Simple Choice plan, and it's nice to see that the upgrades are continuing to roll out after some subscribers got upgraded earlier this year. These texts look like they're still rolling out, so if you're on a Simple Choice plan and you think you should be eligible for this upgrade, be on the lookout for a text from T-Mobile.
Thanks, Dong!