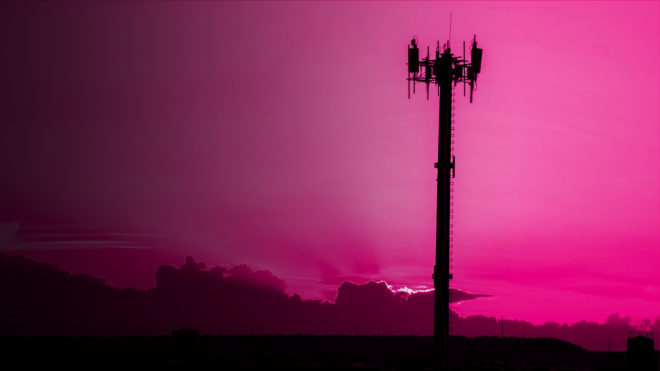 A couple of weeks after T-Mobile's previous round of mid-band LTE upgrades, it's announced another batch of upgrades.
T-Mobile has upgraded hundreds of cell sites across the country with more mid-band LTE capacity in the last two weeks. These upgrades include both PCS and AWS spectrum.
Some of the cities and towns that've gotten mid-band LTE upgrades recently include Los Angeles, CA; Iowa Falls, IA; Peabody, MA; Friday Harbor, WA; Austin, TX; and Cape Coral, FL. As usual, you can find the full list of upgraded cities below. Let us know if your town is on the list!
Laveen, AZ
Phoenix, AZ
Tucson, AZ
Rose Bud, AR
Springdale, AR
Beverly Hills, CA
Brawley, CA
Chino Hills, CA
Fontana, CA
Fullerton, CA
Granada Hills, CA
Lincoln, CA
Los Angeles, CA
Mendota, CA
Murrieta, CA
Newhall, CA
Northridge, CA
Ontario, CA
Palm Desert, CA
Redlands, CA
Riverside, CA
San Francisco, CA
San Jose, CA
Santa Ana, CA
Santa Barbara, CA
Santa Maria, CA
Shafter, CA
Stockton, CA
Studio City, CA
Thousand Oaks, CA
Ventura, CA
Victorville, CA
West Hills, CA
Longmont, CO
Canton, CT
Waterbury, CT
Bear, DE
New Castle, DE
Washington, DC
Cape Coral, FL
Delray Beach, FL
Fort Walton Beach, FL
Hialeah, FL
Tarpon Springs, FL
Atlanta, GA
Leary, GA
Shellman, GA
Glenns Ferry, ID
Meridian, ID
Apple River, IL
Elizabeth, IL
Galena, IL
Patoka, IL
Scales Mound, IL
Indianapolis, IN
Albia, IA
Amana, IA
Creston, IA
Delta, IA
Ellsworth, IA
Ely, IA
Fairfield, IA
Fort Madison, IA
Holy Cross, IA
Iowa Falls, IA
Kellogg, IA
Keokuk, IA
Lockridge, IA
Maquoketa, IA
Norwalk, IA
Winterset, IA
Overland Park, KS
Wichita, KS
Symsonia, KS
Jonesboro, ME
South Paris, ME
Aberdeen, MD
Gaithersburg, MD
Great Mills, MD
Brighton, MA
Peabody, MA
Holland, MI
Fairdealing, MO
Sullivan, MO
West Plains, MO
Las Vegas, NV
Andover, NJ
Bayonne, NJ
Buena, NJ
Englishtown, NJ
Freehold, NJ
Jackson, NJ
Manasquan, NJ
Monmouth Junction, NJ
National Park, NJ
Newark, NJ
North Brunswick, NJ
Nutley, NJ
Red Bank, NJ
Scotch Plains, NJ
Astoria, NY
Brooklyn, NY
Corona, NY
Fresh Meadows, NY
Hammond, NY
Jamaica, NY
New York, NY
Port Jervis, NY
Fairfield, ND
Strongsville, OH
Twinsburg, OH
Fort Cobb, OK
Norman, OK
Bonanza, OR
Central Point, OR
Keno, OR
Gettysburg, PA
Greentown, PA
Honesdale, PA
Lancaster, PA
Lititz, PA
Manheim, PA
Marietta, PA
Narvon, PA
New Hope, PA
Port Allegany, PA
Quakertown, PA
Quarryville, PA
Washington Boro, PA
Waterfall, PA
Lynchburg, TN
Austin, TX
El Paso, TX
Fort Worth, TX
Gainesville, TX
Garland, TX
Lubbock, TX
Mercedes, TX
San Antonio, TX
Seagoville, TX
Lindon, UT
Myton, UT
Orem, UT
Salt Lake City, UT
Portsmouth, VA
Friday Harbor, WA
Big Piney, WY
Cheyenne, WY
Lusk, WY
Source: Neville Ray (Twitter)