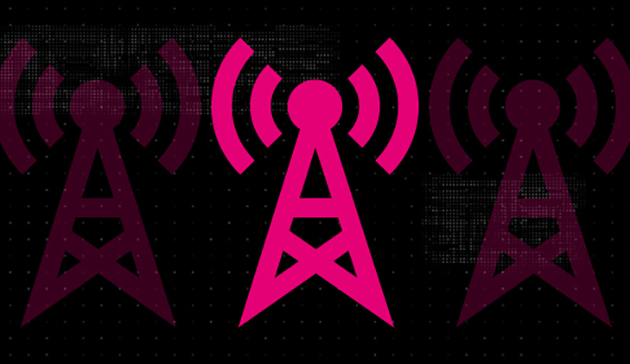 A recent FCC application shows that T-Mobile is interested in experimenting with the 2.5GHz band.
T-Mobile filed an application with the FCC this week asking for an experimental license to test equipment in the 2500-2670MHz band. "The experimental authorization will allow T-Mobile to understand the propagation characteristics and gain a better understanding of the new, innovative services that this band can offer," T-Mo explains.
T-Mobile has actually been experimenting in the 2.5GHz band for a few months now, but that Special Temporary Authority is set to come to an end on October 2. With that STA ending in less than a month, T-Mo is applying for this experimental license to continue its tests.
Under its current STA, T-Mobile has been conducting experiments from five fixed locations in Washington and Utah using both indoor and outdoor locations. The tests included 10 mobile devices situated around each location and prototype equipment from several manufacturers. Based on the results of those experiments, T-Mo wants to continue and expand on those efforts.
The spectrum that T-Mobile is seeking permission to test in is known as the Educational Broadband Services (EBS) spectrum. Back in July, the FCC voted to change some rules related to these airwaves, including dropping the educational use requirement.
Sprint has a lot of 2.5GHz that T-Mobile could utilize for 5G if the proposed merger of the two carriers goes through. If it doesn't, though, T-Mo would probably like still like to use some 2.5GHz to help build out its 5G network, which explains why T-Mobile is interested in continuing its testing of the 2.5GHz band.
Via: FierceWireless
Source: FCC