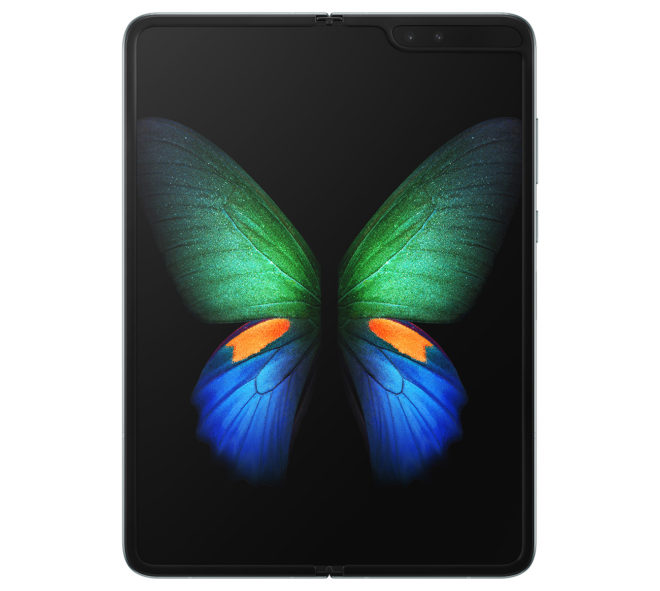 If you're interested in buying a Galaxy Fold, Samsung wants to make sure that your experience using its foldable smartphone is a good one.
Samsung today affirmed that the Galaxy Fold will launch in the U.S. in the "coming weeks" following a launch in South Korea on September 6. When it hits shelves, it'll come with Galaxy Fold Premier Service, which Samsung says will offer "direct access to Samsung experts" that you can contact over the phone any time, any day. This even includes a one-one-on-one onboarding session to help you learn about your new Galaxy Fold.
Originally slated to launch back in April, the Galaxy Fold was delayed after some review units suffered from broken displays. In the months since then, Samsung has made improvements to the Galaxy Fold design, like adding protection caps to the top and bottom of the hinge and reducing the space between the hinge and the body, all in an effort to prevent particles from getting into the foldable shell.
Samsung says that it's also extended the top protective layer of the foldable Infinity Flex display to make it clear that it's not a screen protector that owners should remove. The software on the Galaxy Fold has been improved, too, with more apps getting optimized for the foldable screen.
T-Mobile was originally on board to sell Samsung's foldable, but the company recently confirmed that it will no longer be carrying the Galaxy Fold. It's a bummer that T-Mobile has opted not to carry the Galaxy Fold because some consumers may not want to shell out the full price of the device at once, and if T-Mo were offering it, they'd have the option of EIP. Folks who are still determined to live the foldable lifestyle, though, buying unlocked is always an option.
Source: Samsung (1), (2)