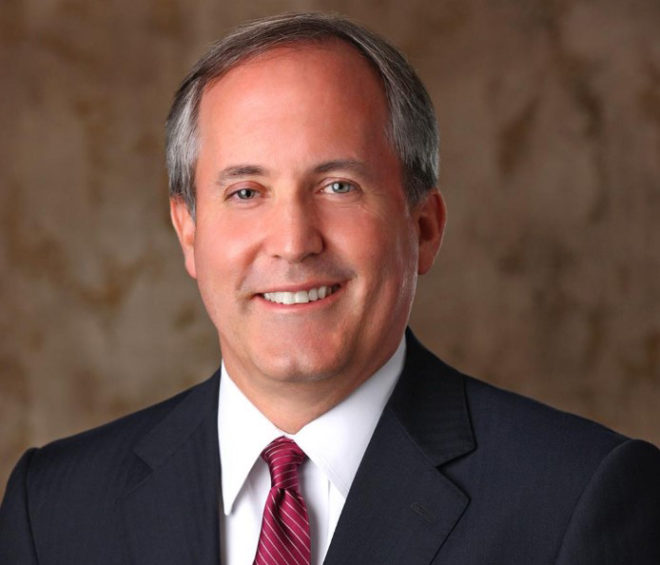 The states' lawsuit to block T-Mobile and Sprint's merger gained another member today.
Texas state attorney general Ken Paxton has announced that he is joining the group of states that have sued to block the T-Mobile-Sprint merger. Paxton is the 15th state attorney general to get involved in the lawsuit, joining AGs from California, Colorado, Connecticut, Hawaii, Maryland, Massachusetts, Michigan, Minnesota, Mississippi, Nevada, New York, Virginia, Wisconsin, and Washington D.C.
Here's what Paxton had to say about joining this lawsuit against the T-Mobile-Sprint merger:
"While we appreciate the time and effort that went into the agreement between the parties and the U.S. Dept. of Justice, the Texas Attorney General has an independent obligation to protect Texas consumers. After careful evaluation of the proposed merger and the settlement, we do not anticipate that the proposed new entrant will replace the competitive role of Sprint anytime soon. It is the Attorney General's responsibility to preserve free market competition, which has proven to result in lower prices and better quality for consumers. The bargain struck by the U.S. Dept. of Justice is not in the best interest of working Texans, who need affordable mobile wireless telecommunication services that are fit to match the speed and technological innovation demands of Texas' growing economy."
The state AGs' lawsuit, which was originally filed on June 11, argues that the merger will reduce competition, raise prices for consumers, and harm jobs. While the T-Mobile-Sprint deal did recently get approval from the U.S. Department of Justice and has also gotten support from FCC Chairman Ajit Pai, the AGs still have concerns about the deal.
Following the DOJ's announcement of its approval of the merger, New York attorney general Letitia James argued that Dish "has never shown any inclination or ability to build a nationwide mobile network on its own and has repeatedly broken assurances to the Federal Communications Commission about deployment of its spectrum." James added that the state AGs "have serious concerns that cobbling together this new fourth mobile player, with the government picking winners and losers, will not address the merger's harm to consumers, workers, and innovation."
A federal judge said today that the trial will begin in December. T-Mobile and Sprint previously agreed not to close their merger until a judge rules in the trial, but T-Mo CEO John Legere also recently said that they expect the merger to close in the second half of 2019. The WSJ notes that closing the merger after January 2 would make T-Mobile and Sprint amend their merger agreement, which could mean higher borrowing costs and other complications, so the companies would probably like to complete their merger before the calendar flips to 2020.
Sources: Texas Attorney General, WSJ