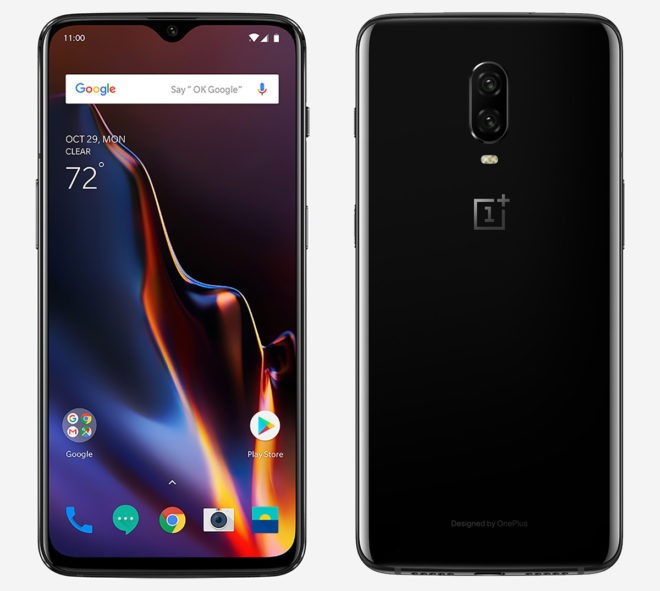 Earlier today we told you about the deals that T-Mobile is running on the iPhone, iPad, Samsung Galaxy Tab S4, and recent LG flagships. Now we can add another discount to the list of deals that T-Mo has on offer.
The OnePlus 6T is now $50 off at T-Mobile. That means that it's priced at $0 down and $20.84 per month for 24 months on an Equipment Installment Plan, or $500 full price.
As a refresher, the OnePlus 6T features a 6.41-inch 2340×1080 AMOLED screen with in-display fingerprint sensor, dual rear camera setup with 16MP and 20MP cameras, a Snapdragon 845 processor, and a 3700mAh battery. The model sold by T-Mobile comes with 8GB of RAM and 128GB of built-in storage.
It may not be OnePlus's flagship smartphone anymore, but the OnePlus 6T is still a well-specced that's been receiving regular software updates. This new deal makes it $200 less than the current OnePlus flagship, the OnePlus 7 Pro, so this offer is one to consider if you're in the market for a new Android phone and you're looking for a deal.
Source: T-Mobile