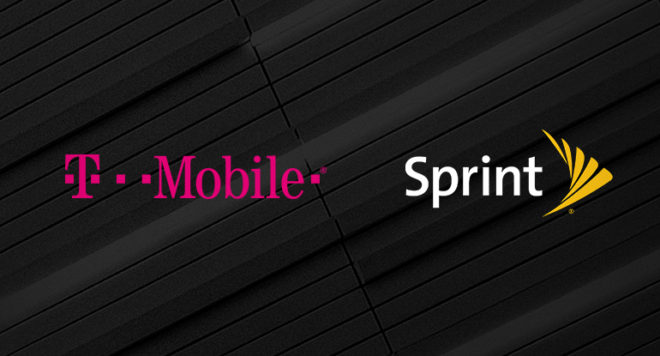 T-Mobile, Sprint, and Dish Network have been talking in recent weeks, trying to hammer out a deal that would see T-Mo and Sprint sell assets to Dish in order to gain Justice Department approval for their merger. Today reports have come out that give us an update on how those talks are going.
Negotiations between T-Mobile, Sprint, and Dish continue to haggle over the finer points of their deal which would turn Dish into a fourth major U.S. carrier, satisfying the Justice Department so that it will approve the T-Mobile-Sprint merger. Sources speaking to both the Wall Street Journal and Reuters say that T-Mobile and Sprint plan to extend their merger deadline beyond its July 29th to get the deal done, which would be the second time such an extension happens.
Despite the deadline extension and the ongoing talks, it's said that all parties involved are optimistic that a deal will eventually be reached.
It's reported that T-Mobile, Sprint, and Dish have mostly agreed to a broad deal that would include the sale of spectrum and prepaid customers to Dish as well as allowing Dish to use the new T-Mobile's coverage while it builds out its own network. However, the three parites are still discussing some of the finer aspects of the deal. T-Mobile and parent company Deutsche Telekom want to prevent Dish from selling a huge part of its network to another major technology company, such as Google, and they've also discussed placing restrictions on how much Dish can use the new T-Mo's network.
We've heard much of this info from other leaks in recent weeks, but today's report does let us know that negotiations continue and that everyone involved is optimistic that a deal will eventually get done. It's been said that Dish chairman Charlie Ergen is happy to wait for what he thinks the right deal for him, and so that could be the reason that the negotiations between T-Mobile, Sprint, and Dish are dragging on.
It's unclear when T-Mobile, Sprint, and Dish might reach an agreement, but if T-Mo and Sprint are planning to extend their deal's deadline beyond July 29th, the carriers could be thinking that they've got a little longer to go before an agreement is made.