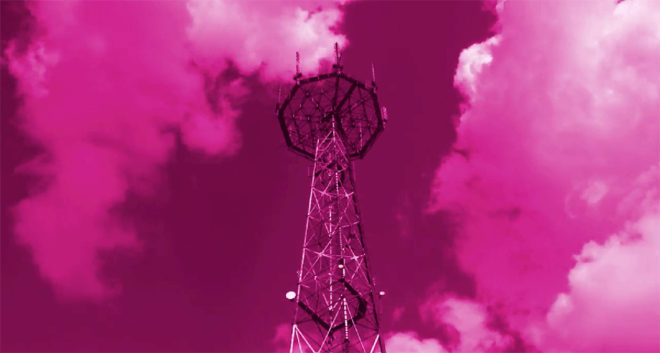 More low-band LTE coverage upgrades have been deployed.
T-Mobile says that it upgraded hundreds of cities with additional low-band LTE coverage over the last two weeks. Some of the cities and towns that received upgrades this time include Portland, OR; Detroit, MI; Houston, TX; Key Largo, FL; Seaford, DE; Rochester, MN; and San Diego CA. You can find the full list of upgraded cities and towns below.
Low-band LTE upgrades include both 600MHz and 700MHz spectrum. T-Mo calls this Extended Range LTE, touting that it reaches two times as far and four times better in buildings than mid-band LTE.
Midland City, AK
El Dorado, AR
Little Rock, AR
Chandler, AZ
Gilbert, AZ
Mesa, AZ
Phoenix, AZ
Scottsdale, AZ
Tempe, AZ
Tolleson, AZ
Tucson, AZ
Bakersfield, CA
Costa Mesa, CA
Lake Elsinore, CA
Los Angeles, CA
National City, CA
Orange Cove, CA
Pacifica, CA
Phelan, CA
Riverside, CA
San Bernardino, CA
San Diego, CA
San Francisco, CA
Santa Ana, CA
Santa Ysabel, CA
Sherman Oaks, CA
Sunnyvale, CA
Tulare, CA
Vista, CA
Colorado Springs, CO
Divide, CO
Greeley, CO
Loveland, CO
Dayville, CT
Seaford, DE
Ellenton, FL
Jacksonville, FL
Key Largo, FL
Lehigh Acres, FL
Miami Beach, FL
Naples, FL
Ocala, FL
Seffner, FL
Stuart, FL
Albany, GA
Alpharetta, GA
Atlanta, GA
Canton, GA
Dallas, GA
Dalton, GA
Hampton, GA
Leesburg, GA
Marietta, GA
McDonough, GA
Newnan, GA
Peachtree Corners, GA
Watkinsville, GA
Aiea, HI
Hanapepe, HI
Honolulu, HI
Berwyn, IL
Chicago, IL
Cicero, IL
Hazel Crest, IL
Niles, IL
Orland Park, IL
Park Forest, IL
Riverdale, IL
Rockford, IL
Round Lake, IL
South Holland, IL
Wheaton, IL
Indianapolis, IN
New Harmony, IN
Atwood, KS
Coldwater, KS
Dighton, KS
Garden City, KS
Hays, KS
Lake City, KS
Lenora, KS
Phillipsburg, KS
Smith Center, KS
Syracuse, KS
Tribune, KS
Wakeeney, KS
Holden, LA
Metairie, LA
Raceland, LA
Shreveport, LA
College Park, MD
Poolesville, MD
Lowell, MA
Plymouth, MA
Detroit, MI
Kalkaska, MI
Brainerd, MN
Elk River, MN
Rochester, MN
High Ridge, MO
Hillsboro, MO
Pomona, MO
Poplar Bluff, MO
Sikeston, MO
Wentzville, MO
Henderson, NV
Las Vegas, NV
Reno, NV
Cimarron, NM
Tijeras, NM
Bayonne, NJ
Bradley Beach, NJ
Elmwood Park, NJ
Fort Lee, NJ
Hasbrouck Heights, NJ
Hoboken, NJ
Howell, NJ
Irvington, NJ
Jackson, NJ
Jersey City, NJ
Linden, NJ
Little Ferry, NJ
Livingston, NJ
Mount Holly NJ
New Brunswick, NJ
Newark, NJ
Paterson, NJ
Ridgefield, NJ
Ridgefield Park, NJ
Short Hills, NJ
Somerville, NJ
Union City, NJ
West New York, NJ
Baldwin, NY
Bellmore, NY
Brooklyn, NY
Buffalo, NY
Chenango Forks, NY
Elma, NY
Erieville, NY
Farmingdale, NY
Farmingville, NY
Flushing, NY
Lindenhurst, NY
Massapequa, NY
Natural Bridge, NY
New York, NY
Rego Park, NY
Ronkonkoma, NY
Sherman, NY
Spring Valley, NY
Staten Island, NY
Valley Stream, NY
Vestal, NY
West Hempstead, NY
Germanton, NC
Haw River, NC
Jacksonville, NC
Kernersville, NC
Lumberton, NC
Monroe, NC
Rural Hall, NC
Amidon, ND
New Town, ND
Bluffton, OH
Euclid, OH
Toledo, OH
Boise City, OK
Felt, OK
Jenks, OK
Ponca City, OK
Ashland, OR
Portland, OR
Salem, OR
Saint Paul, OR
Adamstown, PA
Coraopolis, PA
Johnsonburg, PA
New Cumberland, PA
New Oxford, PA
Somerset, PA
State College, PA
Winfield, PA
Zelienople, PA
Aguadilla, PR
Cabo Rojo, PR
Caguas, PR
Humacao, PR
Ponce, PR
San Juan, PR
Vieques, PR
Darlington, SC
Dillon, SC
Florence, SC
Fort Mill, SC
Rock Hill, SC
Spartanburg, SC
West Columbia, SC
Gann Valley, SD
Winner, SD
Antioch, TN
Hendersonville, TN
Nashville, TN
Bellville, TX
El Paso, TX
Fort Worth, TX
Gatesville, TX
Houston, TX
Katy, TX
Killeen, TX
Lubbock, TX
Paris, TX
Realitos, TX
Red Oak, TX
San Antonio, TX
Clearfield, UT
Draper, UT
Herriman, UT
Layton, UT
Lehi, UT
Ogden, UT
Panguitch, UT
Park City, UT
Provo, UT
Saint George, UT
Salt Lake City, UT
Sandy, UT
West Valley City, UT
Blacksburg, VA
Boones Mill, VA
Chatham, VA
Danville, VA
Duffield, VA
Earlysville, VA
Hampton, VA
Meadows of Dan, VA
Portsmouth, VA
Sterling, VA
Woodbridge, VA
Chelan, WA
Kirkland, WA
Moses Lake, WA
Sammamish, WA
Sedro Woolley, WA
Neenah, WI
Source: T-Mobile