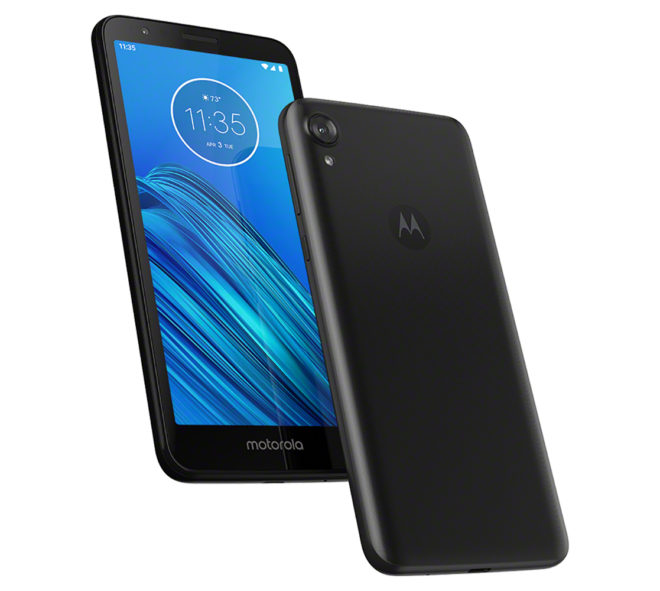 One year after a couple of Moto E5 variants arrived at T-Mobile, Motorola's newest member of its affordable Moto E family has been revealed.
The Moto E6 is official, and it's coming to both T-Mobile and Metro by T-Mobile. There's no launch info available for T-Mo or Metro quite yet, but the Moto E6 is available from Verizon starting today, so a T-Mobile release may not be far off. Pricing for the Moto E6 is $149.99.
When it comes to specs, the Moto E6 is packing a 5.5-inch 1440×720 LCD screen, 13MP rear camera with phase detection autofocus, 1.12um pixels, and f/2.0 aperture, and a 5MP front-facing camera for your selfies. Motorola has included 16GB of storage with the Moto E6, and there's a microSD card slot if that internal storage isn't enough for you.
Motorola has included an octa-core Snapdragon 435 processor with the Moto E6 as well as 2GB of RAM. There's a 3000mAh battery in the Moto E6, which is smaller than the Moto E5's 4000mAh battery. One nice feature about that 3000mAh battery in the Moto E6 is removable, which means you can carry an extra with you and easily swap it in if one battery dies.
The Moto E6 is also equipped with a 3.5mm headphone jack, a 2-in-1 front-ported speaker, and FM radio support. You'll recharge the Moto E6 with its microUSB port, and Motorola has included a water repellent coating to help protect the phone from splashes. On the software side, the Moto E6 comes with Android 9.0 Pie.
Like previous entries in the Moto E series, the Moto E6 is an entry-level phone with specs to match. When it arrives at T-Mobile and Metro by T-Mobile, it'll be another option for folks in the market for an affordable Android device, and having more options is always a good thing.
Source: Motorola