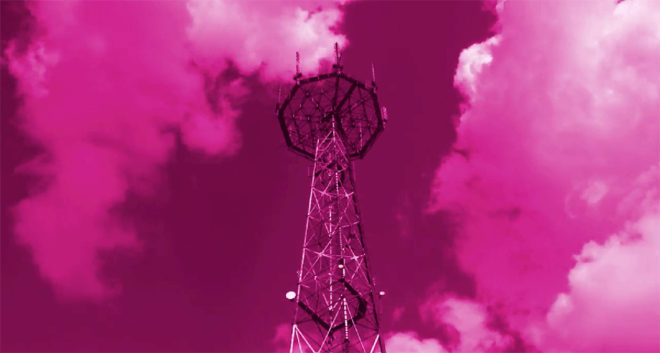 Two weeks after its last round of low-band LTE upgrades, T-Mobile today confirmed that more upgrades have been made.
T-Mobile has upgraded hundreds of cities across the U.S. with more low-band LTE. These upgrades include both 600MHz and 700MHz spectrum.
This is a pretty large batch of low-band LTE updates. Included are cities like Austin, TX; Phoenix, AZ; Spokane, WA; Louisville, KY; Newark, NJ; and Chicago, IL. Below I've got the full list of cities that've gotten a low-band LTE upgrade, so give it a look and see if your town is included.
Casa Grande, AZ
Chandler, AZ
Goodyear, AZ
Mesa, AZ
Morristown, AZ
Scottsdale, AZ
Surprise, AZ
Tempe, AZ
Tucson, AZ
Tolleson, AZ
Campbell, CA
Fresno, CA
Half Moon Bay, CA
Imperial Beach, CA
La Quinta, CA
Oakdale, CA
San Diego, CA
San Ramon, CA
Wasco, CA
Woodland, CA
Yreka, CA
Collbran, CO
Longboat Key, FL
Reddick, FL
Tampa, FL
Augusta, GA
Chickamauga, GA
Douglasville, GA
Kingsland, GA
Marietta, GA
Ringgold, GA
Rising Fawn, GA
Tunnel Hill, GA
Waycross, GA
Honolulu, HI
Coeur d'Alene, ID
Chicago, IL
Crete, IL
Elmhurst, IL
Glenview, IL
La Grange, IL
Roselle, IL
Troy, IL
Warrenville, IL
Logansport, IN
Louisville, KY
Chalmette, LA
Port Allen, LA
Columbia, MD
Linthicum Heights, MD
Mechanicsville, MD
Waldorf, MD
Holden, MA
Channing, MI
Covington, MI
Escanaba, MI
Foster City, MI
Gaylord, MI
Gladstone, MI
Gwinn, MI
Iron Mountain, MI
Ishpeming, MI
Mass City, MI
Negaunee, MI
Ontonagon, MI
Rapid River, MI
Skandia, MI
Watton, MI
Atwater, MN
Dassel, MN
Glenwood, MN
Howard Lake, MN
Waskish, MN
Columbia Falls, MT
Glen, NH
Dover, NJ
East Orange, NJ
Elizabeth, NJ
Emerson, NJ
Fort Lee, NJ
Hasbrouck Heights, NJ
Highland Park, NJ
Iselin, NJ
Jersey City, NJ
New Brunswick, NJ
New Providence, NJ
Newark, NJ
Ridgefield, NJ
Secaucus, NJ
Somerset, NJ
Union City, NJ
Ely, NV
Las Vegas, NV
North Las Vegas, NV
Reno, NV
Albuquerque, NM
Bloomfield, NM
Clovis, NM
Corona, NM
Elida, NM
Santa Teresa, NM
Bronx, NY
Brooklyn, NY
Copiague, NY
Deer Park, NY
East Quogue, NY
East Rochester, NY
East Meadow, NY
Elmont, NY
Far Rockaway, NY
Freeport, NY
Glen Cove, NY
Great Neck, NY
Manlius, NY
Medford, NY
New York, NY
Uniondale, NY
Whitehall, NY
Woodside, NY
Concord, NC
East Bend, NC
Germanton, NC
Jacksonville, NC
King, NC
Monroe, NC
Pilot Mountain, NC
Salisbury, NC
Yadkinville, NC
Courtenay, ND
Maxbass, ND
Minot, ND
Lawton, OK
Hillsboro, OR
Biglerville, PA
Camp Hill, PA
Carlisle, PA
Erie, PA
Lakeville, PA
State College, PA
Titusville, PA
Warminster, PA
Aguadilla, PR
Coto Laurel, PR
Ponce, PR
Bennettsville, SC
Florence, SC
Greer, SC
Colome, SD
Okaton, SD
Chattanooga, TN
Dickson, TN
Gruetli Laager, TN
Guild, TN
McDonald, TN
Nashville, TN
Ooltewah, TN
Austin, TX
Bandera, TX
Brackettville, TX
Concan, TX
Coppell, TX
Corpus Christi, TX
Cypress, TX
Del Rio, TX
Fort Worth, TX
Houston, TX
Pharr, TX
Pipe Creek, TX
Rio Frio, TX
Rocksprings, TX
San Antonio, TX
Sherman, TX
Utopia, TX
Clearfield, UT
Ogden, UT
West Jordan, UT
Forest, VA
Richmond, VA
Ridgeway, VA
Virginia Beach, VA
Airway Heights, WA
Spokane, WA
Tekoa, WA
Barronett, WI
Hayward, WI
Hanna, WY
Rock Springs, WY
Source: Neville Ray (Twitter)