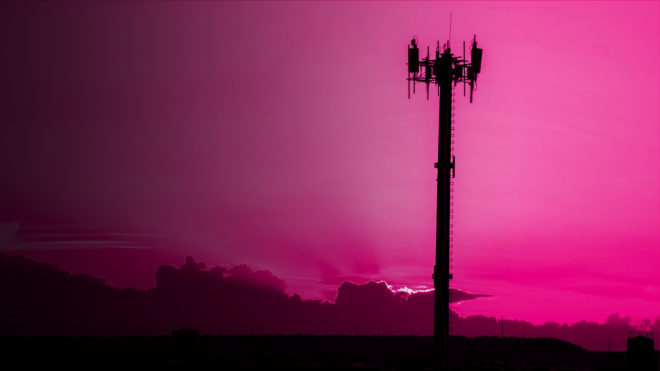 After announcing a round of mid-band LTE upgrades last week, T-Mobile now says that it's recently deployed some low-band LTE upgrades, too.
T-Mobile has rolled out hundreds of low-band LTE upgrades over the last two weeks, expanding its 600MHz and 700MHz coverage in cities and towns throughout the U.S. Some of the cities included in this latest batch of upgrades are Spokane, WA; Austin, TX; Omaha, NE; Augusta, GA; Secaucus, NJ; San Diego, CA; and Rochester, MN.
As usual, the full list of upgraded cities and towns is available below.
Chandler, AZ
Glendale, AZ
Mesa, AZ
Phoenix, AZ
Safford, AZ
Scottsdale, AZ
Surprise, AZ
Tempe, AZ
Tucson, AZ
Bakersfield, CA
Campbell, CA
Fresno, CA
Half Moon Bay, CA
Imperial Beach, CA
La Quinta, CA
Oakdale, CA
San Diego, CA
San Ramon, CA
Woodland, CA
Collbran, CO
Longboat Key, FL
Reddick, FL
Tampa, FL
Augusta, GA
Chickamauga, GA
Douglasville, GA
Kingsland, GA
Marietta, GA
Ringgold, GA
Rising Fawn, GA
Tunnel Hill, GA
Waycross, GA
Honolulu, HI
Coeur d'Alene, ID
Chicago, IL
Crete, IL
Elmhurst, IL
Glenview, IL
La Grange, IL
Roselle, IL
Warrenville, IL
Logansport, IN
Underwood, IA
Louisville, KY
Chalmette, LA
Grand Isle, LA
Port Allen, LA
Columbia, MD
Linthicum Heights, MD
Mechanicsville, MD
Waldorf, MD
Holden, MA
Channing, MI
Covington, MI
Escanaba, MI
Foster City, MI
Gaylord, MI
Gladstone, MI
Gwinn, MI
Iron Mountain, MI
Ishpeming, MI
Mass City, MI
Negaunee, MI
Ontonagon, MI
Rapid River, MI
Skandia, MI
Watton, MI
Atwater, MN
Dassle, MN
Glenwood, MN
Howard Lake, MN
Rochester, MN
Waskish, MN
Omaha, NE
Ely, NV
Las Vegas, NV
North Las Vegas, NV
Glen, NH
Bayonne, NJ
Branchville, NJ
Dover, NJ
East Orange, NJ
Englewood, NJ
Fort Lee, NJ
Hasbrouck Heights, NJ
Highland Park, NJ
Hoboken, NJ
Iselin, NJ
Jersey City, NJ
New Providence, NJ
Newark, NJ
Paterson, NJ
Ridgefield, NJ
Ridgefield Park, NJ
Secaucus, NJ
Somerset, NJ
Union City, NJ
West New York, NJ
Wildwood, NJ
Clovis, NM
Corona, NM
Elida, NM
Santa Teresa, NM
Bronx, NY
Brooklyn, NY
Carle Place, NY
Central Islip, NY
East Quogue, NY
East Rochester, NY
Far Rockaway, NY
Freeport, NY
Garden City, NY
Lindenhurst, NY
Malverne, NY
Manlius, NY
Medford, NY
New York, NY
Oceanside, NY
Whitehall, NY
Woodside, NY
Concord, NC
East Bend, NC
Germanton, NC
Monroe, NC
Pilot Mountain, NC
Salisbury, NC
Yadkinville, NC
Courtenay, ND
Maxbass, ND
Minot, ND
Hillsboro, OR
Biglerville, PA
Camp Hill, PA
Carlisle, PA
Doylestown, PA
Erie, PA
Lakeville, PA
Lititz, PA
State College, PA
Titusville, PA
Warminster, PA
Cabo Rojo, PR
Caguas, PR
Corozal, PR
Dorado, PR
Gurabo, PR
Ponce, PR
San Juan, PR
Bennettsville, SC
Greer, SC
Colome, SD
Custer, SD
Hot Springs, SD
Okaton, SD
Chattanooga, TN
Dickson, TN
Gruetli Laager, TN
Guild, TN
McDonald, TN
Nashville, TN
Ooltewah, TN
Austin, TX
Bandera, TX
Brackettville, TX
Concan, TX
Coppell, TX
Corpus Christi, TX
Cypress, TX
Del Rio, TX
Fort Worth, TX
Houston, TX
Paducah, TX
Pecos, TX
Pharr, TX
Pipe Creek, TX
Rio Frio, TX
Rocksprings, TX
San Antonio, TX
Sherman, TX
Utopia, TX
Van Horn, TX
Bountiful, UT
Layton, UT
Ogden, UT
Orem, UT
Salt Lake City, UT
West Jordan, UT
West Valley City, UT
Richmond, VA
Ridgeway, VA
Roanoke, VA
Virginia Beach, VA
Winchester, VA
Airway Heights, WA
Pomeroy, WA
Spokane, WA
Tekoa, WA
Barronett, WI
Spooner, WI
Big Piney, WY
Hanna, WY
Lander, WY
Rawlins, WY
Rock Springs, WY
Source: T-Mobile