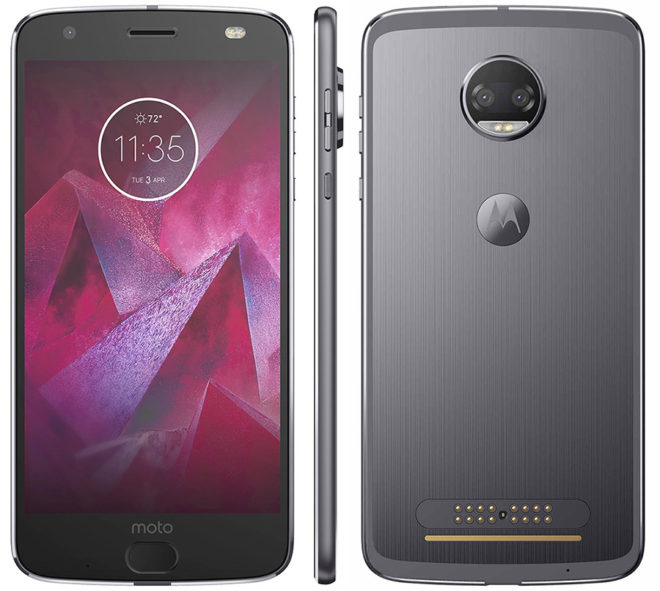 Bad news, Moto Z2 Force owners: It looks like you won't be getting an Android Pie update.
Motorola has confirmed that "some US Moto Z2 Force models will not receive the Android 9 'Pie' update." The company explains that the Verizon model of the Moto Z2 Force will get updated to Pie to enable the 5G Moto Mod, but it doesn't commit to updating the other models of the Z2 Force, meaning the T-Mobile, AT&T, and Sprint versions will go Pie-less.
T-Mobile support staffer Mike also confirmed this news in T-Mo's official forums, saying that T-Mobile has "received word that [the Moto Z2 Force] will no longer be getting Android Pie."
As for why it won't be updating the T-Mobile, AT&T, and Sprint versions of the Moto Z2 Force to Pie, Motorola says that the decision is due to "a variety of reasons" and adds that releasing Android updates "is a complex process."
Motorola does say that it is still committed to providing two years of security updates on all Moto Z2 Force models. The Moto Z2 Force launched at T-Mobile in August 2017, so that two-year commitment is reaching its end.
The Moto Z2 Force was updated to Android 8.0 Oreo at the end of 2017, but it looks like that'll be the only major Android OS update that it receives. That's disappointing for Moto Z2 Force owners on T-Mo, especially since the Moto Z line has typically been considered Motorola's "flagship" series of phones. Now it appears that only the Verizon version will be updated to Pie because the update will enable support for Verizon's 5G Moto Mod.
Via: Droid-Life
Sources: Motorola, T-Mobile