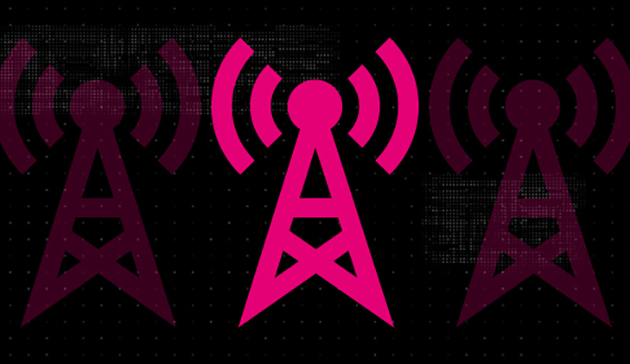 T-Mobile continues to make improvements to its network, as more mid-band LTE upgrades have been made recently.
T-Mobile upgraded mid-band LTE capacity in many cities across the U.S. These upgrades were performed over the last two weeks and include AWS and PCS spectrum.
These mid-band LTE upgrades are sprinkled throughout the U.S., though there is a large number of them in California. Some of the cities included in this round of upgrades are Oakland, CA; Pella, IA; Jacksonville, FL; Marlborough, MA; Richmond, VA; and Austin, TX. You can find the full list below.
Cibola, AZ
Grand Canyon, AZ
Anaheim, CA
Bakersfield, CA
Bloomington, CA
Bryn Mawr, CA
Buena Park, CA
Burbank, CA
Calimesa, CA
Camarillo, CA
Campbell, CA
Cathedral City, CA
Corona, CA
Costa Mesa, CA
Desert Hot Springs, CA
Fontana, CA
Fresno, CA
Glendale, CA
Hayward, CA
Hemet, CA
Highland, CA
Imperial Beach, CA
Irvine, CA
La Jolla, CA
Lancaster, CA
Littlerock, CA
Marysville, CA
Menifee, CA
Mira Loma, CA
Modesto, CA
Mojave, CA
Murrieta, CA
Newark, CA
North Hollywood, CA
Oakland, CA
Ontario, CA
Oxnard, CA
Palm Desert, CA
Palm Springs, CA
Palmdale, CA
Phelan, CA
Pico Rivera, CA
Pinole, CA
Rancho Cucamonga, CA
Rialto, CA
Riverside, CA
Rocklin, CA
Rosamond, CA
Sacramento, CA
San Bernardino, CA
San Diego, CA
San Francisco, CA
San Jose, CA
San Mateo, CA
San Ramon, CA
Santa Ana, CA
Santa Barbara, CA
Santa Clara, CA
Santa Maria, CA
Selma, CA
Sherman Oaks, CA
Somis, CA
Sunland, CA
Sylmar, CA
Valencia, CA
Ventura, CA
Watsonville, CA
Whittier, CA
Wildomar, CA
Yucaipa, CA
Newark, DE
Jacksonville, FL
Longboat Key, FL
Palatka, FL
Tampa, FL
Alpharetta, GA
Atlanta, GA
Conyers, GA
Douglasville, GA
Marietta, GA
Powder Springs, GA
Ringgold, GA
Roswell, GA
Waycross, GA
Honolulu, HI
Wendell, ID
Troy, IL
Logansport, IN
Hull, IA
Lorimor, IA
Pella, IA
Saint George, KS
Kitzmiller, MD
Laurel, MD
Oldtown, MD
Rockville, MD
Marlborough, MA
Taunton, MA
Gaylord, MI
Manchester, MI
Petoskey, MI
Saint Ignace, MI
Columbia, MO
Saint Louis, MO
Monarch, MT
Saint Xavier, MT
Ely, NV
Reno, NV
Glen, NH
Bayonne, NJ
Cranbury, NJ
East Orange, NJ
Fairfield, NJ
Highland Park, NJ
Maplewood, NJ
New Providence, NJ
Paramus, NJ
Ridgefield, NJ
Somerset, NJ
Astoria, NY
Bronx, NY
Manhasset, NY
Medford, NY
White Plains, NY
Whitehall, NY
Woodside, NY
Charlotte, NC
Minot, ND
Canton, Ohio
La Pine, OR
Portland, OR
Biglerville, PA
Cresco, PA
Grantville, PA
Harrisburg, PA
Jim Thorpe, PA
Lakeville, PA
Montrose, PA
Spring Mills, PA
State College, PA
Warminster, PA
Comerio, PR
Manati, PR
West Kingston, RI
Greenville, SC
West Columbia, SC
Chattanooga, TN
Gruetli Laager, TN
Austin, TX
Coppell, TX
Corpus Christi, TX
Del Rio, TX
Fort Worth, TX
Houston, TX
Lolita, TX
Pharr, TX
Quinlan, TX
Rio Frio, TX
San Antonio, TX
Sherman, TX
Ogden, UT
Pleasant Grove, UT
Forest, VA
Front Royal, VA
Richmond, VA
Ridgeway, VA
Virginia Beach, VA
Airway Heights, WA
Olympia, WA
Cedar Grove, WV
Gandeeville, WV
Looneyville, WV
Prichard, WV
Source: T-Mobile