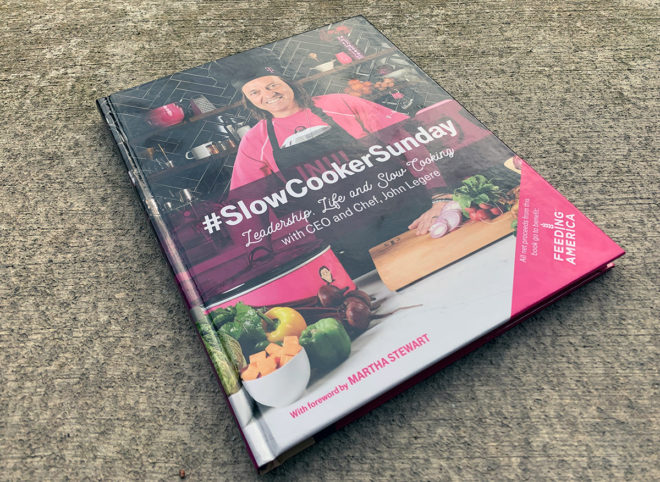 We already know that this week's T-Mobile Tuesday deals will include a discounted ticket for Dark Phoenix, a free Taco Bell taco, and more, but now T-Mo has revealed one more gift that customers can get tomorrow.
T-Mobile customers can get a free PDF copy of #SlowCookerSunday, CEO John Legere's cookbook, from June 4th through June 10th. Just launch the T-Mobile Tuesdays app or website to claim the offer and download the PDF file for viewing on your devices.
#SlowCookerSunday is a book with 52 recipes for your slow cooker that've been collected from Legere's weekly Facebook Live show. If you'd prefer a hard copy, the book is also available for $19.99 from T-Mobile.com and T-Mo stores. All net proceeds from the hardback version of the book go to Feeding America, a hunger-relief nonprofit.
Source: T-Mobile