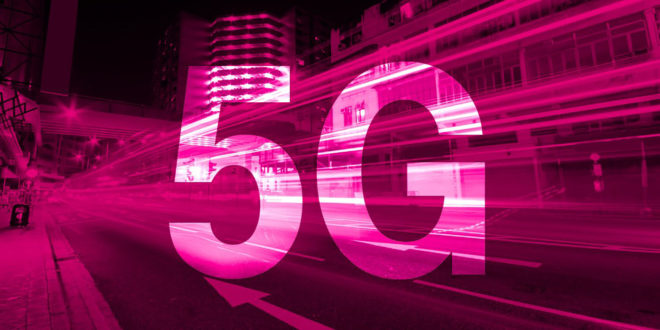 After putting up near-500Mbps speeds in early tests last week, T-Mobile's 5G network has once again been put to the speed test.
T-Mobile hasn't officially launched its 5G network yet, but PCMag was able to sneak onto it with an unlocked Verizon Galaxy S10 5G in New York City and run several speed tests on it. The tests were run between 42nd and 46th Streets on 3rd Avenue in Manhattan ranging from 111 to 336 feet from a cell site.
So how did the network fare? Speeds consistently ranged from 350-490Mbps, says PCMag, and one test registered a speed of 493Mbps just like the other speed tests that were run last week. To compare, LTE was producing speeds between 62Mbps and 113Mbps. That LTE network had many more people on it than the 5G network that was probably empty, of course, but the 5G speeds are still solid.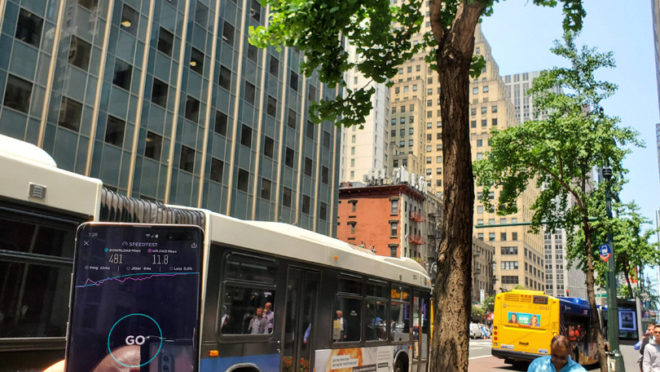 T-Mobile is currently using millimeter wave (mmWave) spectrum for its 5G coverage, and it's got 100MHz of 5G deployed. The cell radius in these tests is said to be around 400 feet.
T-Mo hasn't said much about when its 5G network will officially launch. We do know that in addition to mmWave, T-Mobile will be using 600MHz spectrum for its 5G network rollout. 600MHz has lower peak speeds than mmWave but reaches farther distances, letting more people hop onto the 5G network. T-Mobile has said that it's building its 5G network out in 30 cities across the U.S., including New York City, Los Angeles, Dallas, and Las Vegas.
The Samsung Galaxy S10 5G will launch at T-Mobile this summer. That device doesn't support low-band, so it will be limited in the 5G coverage it'll have access to. But if you're the early adopter type who loves to be the first with new tech, you may be able to get an early taste of T-Mobile's 5G if you buy the S10 5G and are in an area where T-Mobile has its mmWave 5G coverage turned on.
Source: PCMag