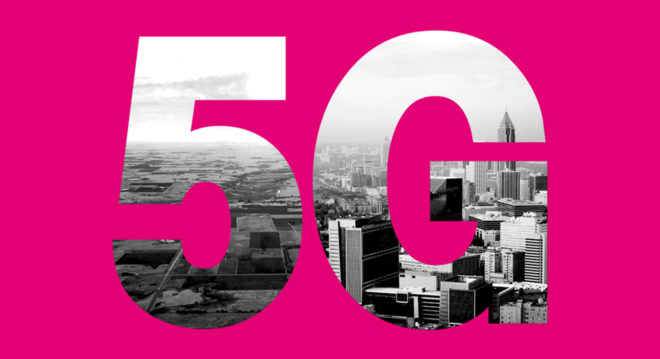 T-Mobile's 5G network hasn't officially launched yet, but that didn't stop one person from finding a way onto the network and running some speed tests.
Milan Milanović says that he was able to get an unlocked Verizon Galaxy S10 5G onto T-Mobile 5G coverage in New York City. Speed tests posted by Milanović, who works for Speedtest app maker Ookla, show download speeds nearing 500Mbps, including one test that reached 493Mbps.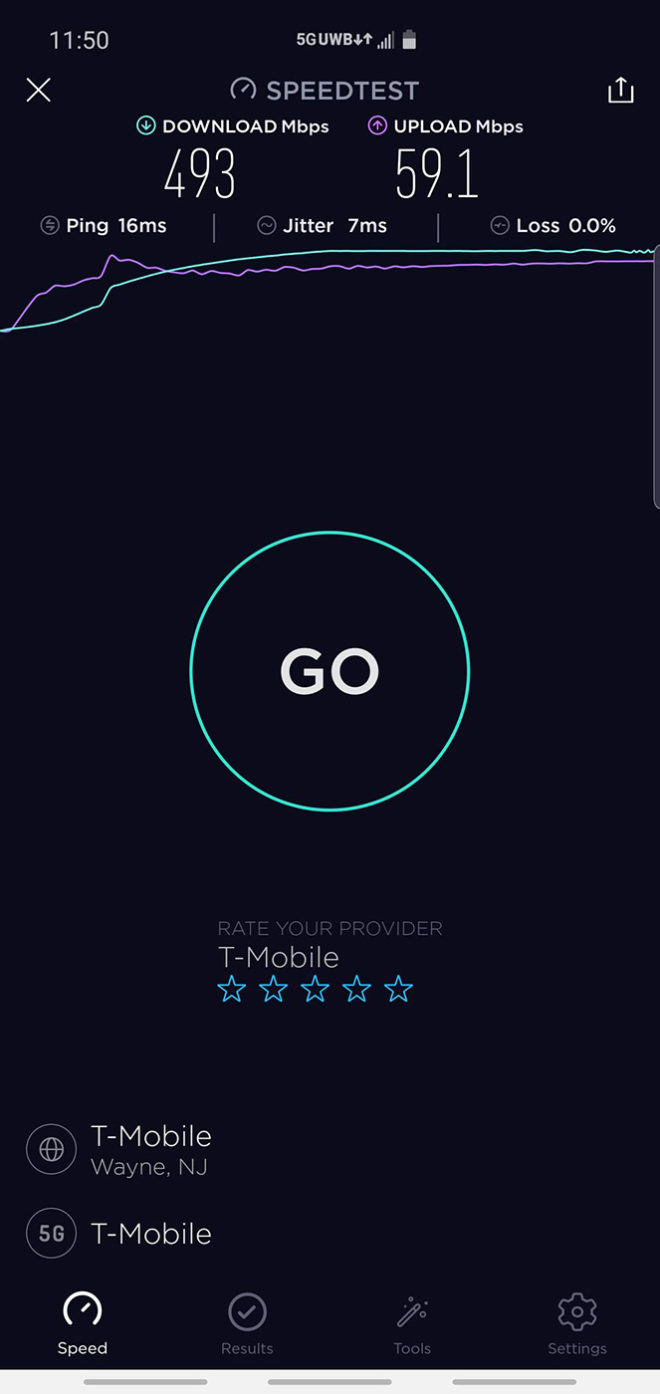 The tests ran on T-Mobile's millimeter wave (mmWave) 5G coverage, which Milanović says is "blanketing Manhattan". PCMag notes that T-Mo has 100MHz of 28GHz spectrum in New York, which would top out at 625Mbps. Considering the speeds he achieved and the fact that T-Mo hasn't officially launched its 5G network yet, it's likely that Milanović was the only one on that coverage when he took the speed tests.
— Milan Milanović (@milanmilanovic) May 28, 2019
T-Mobile hasn't said much about its 5G network launch except that it's happening sometime in the second half of 2019. T-Mo will launch the Galaxy S10 5G this summer — PCMag has heard that Verizon's exclusive lasts until June 15th — and that could serve as a sort of soft launch for T-Mobile 5G that uses mmWave for early adopters willing to buy the Galaxy S10 5G. T-Mo plans to use 600MHz spectrum to help it achieve nationwide 5G coverage, and when it's got 600MHz-based 5G coverage and phones with the Qualcomm Snapdragon X55 modems (possibly including the Note 10) that support it, we'll likely see a full T-Mobile 5G launch.
T-Mo's 5G network is still in early days, but these speed tests and the word that T-Mobile 5G is "blanketing" Manhattan are still exciting to hear if you're a T-Mobile customer. T-Mo has been pushing 5G as one reason why its proposed merger with Sprint should be approved, saying it'll be able to build a "broad and deep" 5G network with Sprint's 2.5GHz mid-band spectrum, but today we're getting an early look at what T-Mobile 5G is like on its own.
Sources: PCMag, Milan Milanović (Twitter)