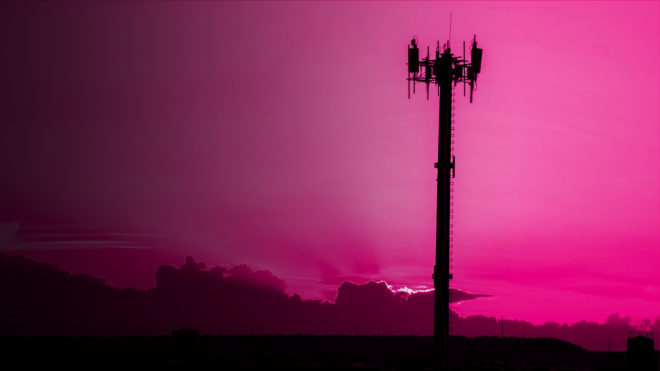 One week after announcing new low-band LTE upgrades, T-Mobile has announced some mid-band LTE upgrades as well.
According to T-Mobile CTO Neville Ray, hundreds of T-Mo cell sites have been upgraded with additional mid-band LTE capacity in the last two weeks. These upgrades include AWS and PCS spectrum.
These latest upgrades have been sprinkled throughout the U.S., including in places like Los Angeles, CA; Detroit, MI; Tampa, FL; Brooklyn, NY; Roswell, NM; and Minden, IA. The full list of upgraded cities and towns is available below. Let us know if your city is on the list!
Phenix City, AL
Tucson, AZ
Anaheim, CA
Artesia, CA
Avalon, CA
Burbank, CA
Camp Pendleton, CA
Coalinga, CA
Dinuba, CA
Elk Grove, CA
Hacienda Heights, CA
Irvine, CA
La Mesa, CA
Los Angeles, CA
Malibu, CA
Montebello, CA
Murrieta, CA
Orange, CA
Rancho Cucamonga, CA
Rialto, CA
Ridgecrest, CA
Riverside, CA
Salida, CA
San Bernardino, CA
San Jacinto, CA
Sanger, CA
Santa Ana, CA
Santa Paula, CA
Stockton, CA
Temecula, CA
Woodland Hills, CA
Jacksonville, FL
Ocala, FL
Tampa, FL
Brunswick, GA
Dawsonville, GA
Fairburn, GA
Kennesaw, GA
Lawrenceville, GA
Newnan, GA
Smyrna, GA
Stockbridge, GA
Union City, GA
Woodstock, GA
Pearl City, HI
Mundelein, IL
Naperville, IL
Jefferson, IA
Livermore, IA
Minden, IA
Sabula, IA
West Branch, IA
Winterset, IA
Paducah, KY
Darrow, LA
Dedham, MA
Mansfield, MA
Cadillac, MI
Detroit, MI
Petoskey, MI
Great Falls, MT
Burlington, NJ
Denville, NJ
Egg Harbor Township, NJ
Franklin Lakes, NJ
Hackettstown, NJ
Keyport, NJ
Monmouth Junction, NJ
Newark, NJ
Roswell, NM
Babylon, NY
Brockport, NY
Brooklyn, NY
Centerport, NY
Endicott, NY
Flushing, NY
New York, NY
Newburgh, NY
Staten Island, NY
Warwick, NY
White Plains, NY
Apex, NC
Cary, NC
Durham, NC
Henderson, NC
Holly Springs, NC
Lillington, NC
Rocky Mount, NC
Smithfield, NC
Bedford, OH
Euclid, OH
Baker City, OR
Rainier, OR
Bellefonte, PA
Camp Hill, PA
East Stroudsburg, PA
Lehighton, PA
Milford, PA
Moscow, PA
Newville, PA
Philipsburg, PA
Port Matilda, PA
Spring Run, PA
State College, PA
Villanova, PA
Waymart, PA
Waynesboro, PA
White Haven, PA
Middletown, RI
Florence, SC
Greenville, SC
Greenwood, SC
Greer, SC
Lexington, SC
Pageland, SC
Simpsonville, SC
Spartanburg, SC
Dickson, TN
Nashville, TN
Watertown, TN
Alvin, TX
Belton, TX
Farmersville, TX
Granbury, TX
Roanoke, TX
Stanton, TX
Springfield, VA
Stafford, VA
Auburn, WA
Camp Murray, WA
Everett, WA
Kennewick, WA
Spanaway, WA
Source: Neville Ray (Twitter)